OC Air Show president says event will be "one of the best"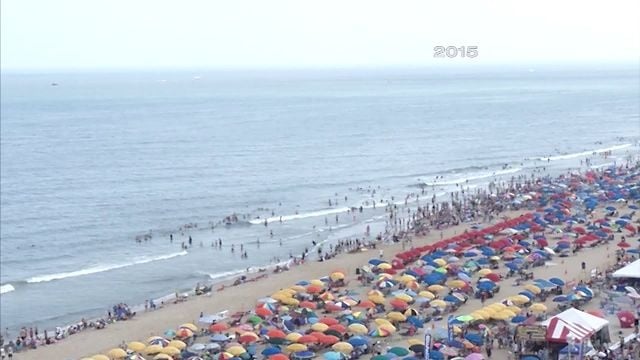 Planning is already underway for one of the biggest summer attractions on Delmarva, the Ocean City Air show. This summer marks the event's 10th anniversary and the headliners, the Blue Angels, were on Delmarva today to gets things ready.
The US Navy Blue Angels announced their stop in Ocean City when they released their 2017 performance schedule many months ago. As for the full list of high flying acts at the show that is still relatively secret. 
However OC Air Show president Bryan Lilley tells 47 ABC it will be one of the best lineups they've ever had. Lilley said interest in the event has grown over the nine and a half years for a number of reasons such as the unique beach front location and the show's proximity to major cities.
"It is one of the premier air shows in the country the crowds that we get are second to none in the northeast and there's probably maybe two or three other shows in the whole country that can kind of get the crowds that we draw," Lilley said.
Lilley adds that each of these events are a heart felt effort. He tells us they're special to him because he grew up visiting Ocean City as a kid.
"To be doing this is sort of like I grew up and all my toys grew up with me.. it's awesome, yeah it's just awesome so I love it," Lilley said.
The Ocean City Air Show will be June 17 and 18.