Matthew Burton murder trial: Timeline of delays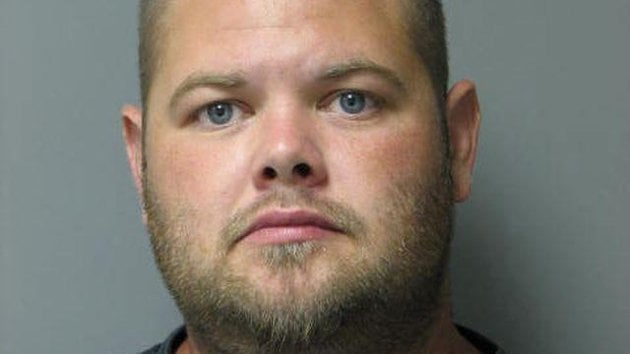 The trial date of 32 year-old Matthew Burton of Dagsboro, Delaware is now set for May 8th, 2017. He faces two felony counts of first degree murder and one felony count of first degree rape for the 2012 death of Nicole Bennett of Millsboro, Delaware.
Nearly four and a half years have passed since Nicole's murder, and now the postponement of the October 3rd trial date just adds to the already long list of delays.
In a Special Investigative Report, 47 ABC's Lead Investigative Reporter, Emily Lampa, goes through court documents from Maryland and Delaware and brings us expert legal analysis to find out what is taking so long for this case to get to trial."There is a slogan out there, 'justice delayed is justice denied.' This case is not quite there yet…but it's close"
John Brady is a licensed attorney with 25 years of legal experience in the state of Delaware. He's been on both sides, defense and prosecution. Currently he's the Clerk of the Peace, as well as the Chief Deputy Register of Wills in Sussex County. He agreed to give 47 ABC some legal insight on this case.
He admits this is a case for the history books for not just Delaware, but all of Delmarva, "I've never seen a case with all these different hoops to jump through."
Nicole Bennett's loved ones last heard from her at 7:40pm, June 14th, 2012. She was working late at Bayshore Community Church in Gumboro, Delaware.
That next morning, her husband reported her missing. It wasn't long after that investigators located her body, facedown on an embankment, near Swamp Road in Worcester County.
The fact that they found her just over the state line in Maryland is what appears to be causing much of the setbacks in this murder case.
"If there was anything possible that could delay this trial…" states Brady. "it has."
Because of where they found her body, investigators initially believed the crime was committed in Maryland. An autopsy on June 16th, 2012, the day after she was found, determined she was killed by asphyxiation.
3 weeks later, on July 6th, the state forensics lab contacted investigators letting them know that DNA evidence "positively links Matthew Burton to the body of Nicole Bennett."
Burton was arrested, that same day, near Rehoboth Beach, Delaware.
It would be more than a month before a Delaware Superior Court Judge would order Burton sent from Delaware to Maryland for trial.
According to the Worcester County Indictment, Burton faced eight felony charges, including murder, rape, and kidnapping.
But another month would pass before his arraignment in Worcester County court, on September 19, 2012. That was just the beginning of delays.
The Maryland Case Search Database shows three postponed criminal motions hearings and three postponed trial dates.
There were 2 hearings and a trial date scheduled for the fall of 2013, but those were canceled when Delaware State Police provided evidence that reportedly proved the rape and murder happened at the church in Delaware.
In August 2013, a Sussex County grand jury indicted him, the state of Maryland dropped their charges against Burton, and an arrest warrant was issued to have him extradited back to Delaware.
But Burton's lawyers appealed and effectively kept him in Maryland through 2014.
It was February 4th, 2015 that Burton was finally back in Delaware. At his arraignment he pleaded not guilty.
According to the Delaware Courts' guidelines on a defendant's right to a speedy trial, capital murder cases in Delaware "must be tried and/or otherwise adjudicated within one year from the date of indictment."
Brady tells us certain factors, such as extradition, made it possible for more than 3 years to go by without violating that Speedy Trial directive. The way he explains it, extradition essentially stops the clock and restarts it from that point.
Once Burton was indicted in Delaware, a superior court judge, state prosecutors, and public defenders were assigned to this case. And they were all tasked with getting up to speed as quickly as possible.
But over the past three years, the case changed hands a number of times. In the second half of this Special Report, 47 ABC explains how this "shuffling" may have been responsible for more delays.