Matthew Burton murder trial still 6 months away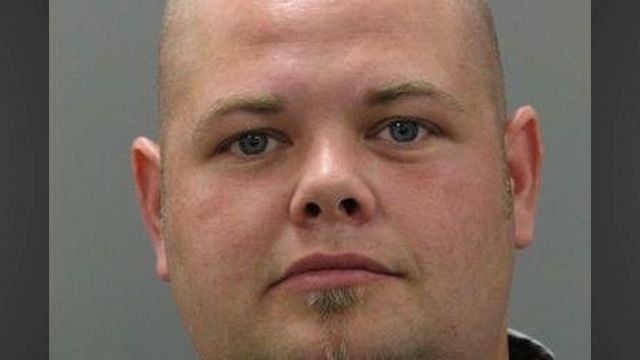 32 year-old Matthew Burton faces felony rape and murder charges for the 2012 death of Nicole Bennett of Millsboro, Delaware.
It's been nearly four and a half years since Nicole's murder; however, there is still 6 months before Burton faces a Sussex County jury in May 2017.
In the first part of 47 ABC's Special Report, Waiting For Justice, we explained the many steps it took to get Burton's case moved to Delaware. Part 2 picks up with his indictment by a Sussex County Grand Jury and the delays that soon followed.
"It is one for the books on this," admits John Brady, licensed Delaware attorney, "but the worst part is how it's affecting the family. It's really tough to explain to the family why it's taken over 4 years to get to the point where we're close to trial but we don't have a date yet. I can see how they're frustrated."
Over the past three years alone, Burton's case changed hands many times.
Once Burton was indicted in Delaware, a superior court judge, state prosecutors, and public defenders were assigned to this case. They were all tasked with getting up to speed as quickly as possible. A trial date was set for April 11th, 2016.
However, one year before on April 23, 2015, the Delaware Attorney General's office let the court know they were assigning a new set of prosecutors to the case.
And the public defenders office saw movement, as well. Three of the originally assigned attorneys withdrew from the case, and two new ones were assigned.
A total of 4 judges have had this case. One after another, the first three were assigned and later withdrew for conflicts.
All this shuffling is partly to blame for the trial date being pushed back to October 3, 2016.
But Brady admits this happens in many legal proceedings, "We're a small state in Delaware. There are times when you have a judge that has a conflict."
Judge E. Scott Bradley took over the case in April 2016, a year and two months after Burton was extradited to the first state. In a letter to Supreme Court Judge Leo Strine, Bradley acknowledged that the case went over the one year Speedy Trial deadline, a right given to those accused of capital murder.
Bradley stated, in that letter, that he was "hopeful that the trial will start on October 3, 2016."
The case file documents show the state prosecutors did ask for time extensions, a handful of times, to respond to defense requests and motions in this case.
However it was the public defender's office that asked for a continuance, which Judge Bradley granted on July 14, 2016. That postponed the October 3rd trial date this year. And according to Brady, a defense requested continuance restarts the clock on the Speedy Trial directive.
Also, the 1 year Speedy Trial limit was extended because of the February 1, 2016 stay on all first degree murder cases in Delaware.
It ordered that all those cases be placed on hold while the Delaware Supreme Court decided whether the state's death penalty statute is unconstitutional, which it did. The stay was lifted on August 2nd, 2016.
The Supreme Court decision took the death penalty off the table in all pending first degree murder cases, including Burton's. But he still faces a considerable amount of time behind bars, if convicted. In Delaware, murder in the 1st degree carries a minimum sentence of 15 years and a maximum of life in prison. Rape in the 1st degree also carries 15 to life.
Considering this, Brady believes there is a chance the state may be working out a plea deal with the defense. He believes this might be the easiest way for the victim's family to get closure and avoid a painful and lengthy trial, "I think the family would be best served if they can wrap up those outstanding motions and move the case forward either to a trial or to a plea."
47 ABC requested interviews with members of the defense and the prosecution in this case.
The Office of Defense Services declined an on-camera interview, but sent us this letter which reads:
"We recognize that this case has taken a long time to get to trial and that the delay is troublesome not only to the family of Nicole Bennett but also to Matthew Burton and his family. That said, the prosecution and the defense have thus far consented to the delays."
Delaware Attorney General Matt Denn, and the prosecutors he has on this case, also turned down the opportunity to speak to us on camera, and e-mailed their own statement:
"Due to the upcoming trial and the restrictions on our office about what can be said regarding a pending case, it is not appropriate for anyone from DOJ to participate in an interview about the case at this time. The Department of Justice has been committed to responsibly prosecuting Matthew Burton and achieving justice for Nicole Bennett and her family. Our prosecutors will continue to pursue that goal, and will continue to keep Ms. Bennett's family fully informed about the status of the case."
Brady tells us the prosecution cannot reach a plea deal without the consent of the victim's family.
When this much time passes, Brady admits there is a concern for prosecutors if the case does go to trial, "You may have mislaid evidence, memories disappear, you also may have police officers who have retired. When time takes as long as it does 4-5 years, there may be things that come up, and some witnesses could have the ultimate…they could have passed. So you may not be able to have them to be able to testify."
There are many uncertainties in this case. Although a trial date is set for May 2017, there is still the possibility of another postponement. But if the trial does go on, and if Burton is convicted, what we do know for sure is that, no matter the sentence, there is no early parole in the state of Delaware.
But there is a board of pardons – which has the power to commute sentences, but Brady says there is a slim chance that will come into play in this case, "It is always within the realm of possibility. Now is that realm of possibility fall down to probability? You have a better chance of being hit by lightning than getting a commutation for a murder case."