Bonini Supporters say they lost battle but plan to win war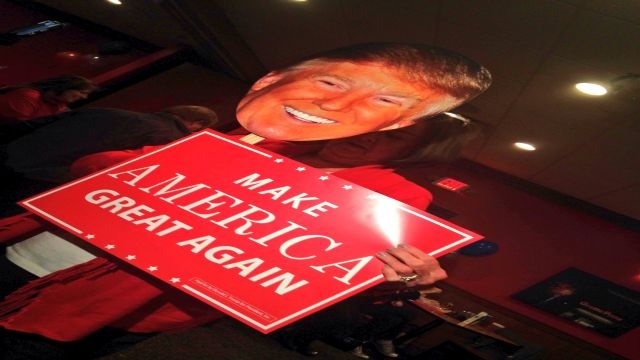 Kent County hosted the republican party Tuesday night and folks showed up in numbers to show their support. Upon arrival the 47 ABC crew and our camera gear was covered with Trump stickers by excited supporters.
The election Tuesday celebration started out with a speech from state senate Colin Bonini. He discussed his plans to tackle child development and poverty in the African American community as well as implementing his version of what it will take to make American great again. However, Democrat, John Carney took home the win.
And though Bonini was excited to tackle some of the issues Delaware is facing he said told 47 ABC in an interview that he believes Carney will do a great job. Supporters that were present didn't let the democratic win slow them down wither, they stayed to watch the polls for the race against Clinton and Hillary.
"1 in 6 Delawareans are on food stamps. 1 in 4 Delawareans are on medicaid. 1 in 5 children in Delaware live in poverty," said Bonini when asked about his concerns for Delaware. "We face some extraordinary challenges and I think it's going to take very very strong leadership to make some unpopular decisions. And that's quite frankly why I ran because I'm willing to make those decisions and I by the way, I am confident that John can make those decisions. And I think if we can help him do that, we should."
The theme that rang clear tonight for the republican party is moving forward. Bonini tells us not only does he believe Carney will do a good job but he plans to support him in any way he can.