UPDATE: Defendant sentenced for 2014 murder of Millsboro cab driver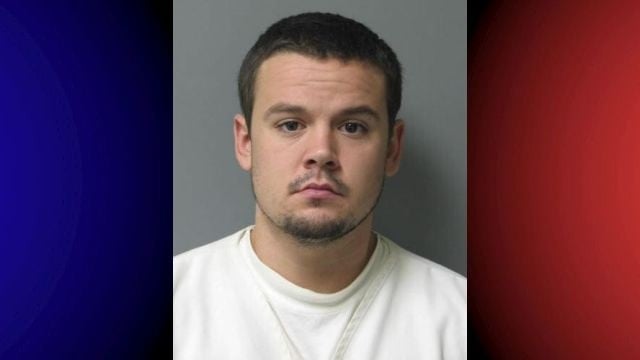 A case against a man accused of killing a Millsboro taxi driver closed Tuesday with the suspect entering a guilty plea and immediately sentenced.
Joshua Dutton, 25, pleaded guilty to second degree murder and first degree robbery for the murder of William Toomey, 45. The cab driver was found dead inside a Delaware Beach Taxi on the shoulder of Country Living Road in Millsboro in August 2014.
Dutton, whose last known is address is Bel Air, Maryland, will serve 35 years for second degree murder and five years for first degree robbery. He is also subject to nine years of probation and one year of work release following the prison sentence.
Carl Kanefsky, a public information officer with the Delaware Department of Justice, tells 47ABC he [Dutton] was initially charged with two counts of first degree murder, three counts of possession of a firearm during the commission of a felony, first degree robbery, second degree burglary, theft under $1,500, and loitering.
A 2014 investigation found Toomey picked up Dutton on Coastal Highway southbound and drove him to Millsboro.
According to the Delaware State Police, Toomey made a right turn onto Godwin School Road and then a left into Parker's Point Development where he stayed for 10 minutes.
At some point, police say Dutton strangled Toomey with a belt before the cab was abandoned on Country Living Road.
In court Tuesday, a woman who identified herself as Toomey's sister told the courtroom her brother "wasn't the only one killed" that August night. Instead, she tearfully explained this killed their family and "took away their trust in humans."
According to his sister, Toomey fought cancer for three years and was cleared with a clean bill of health the night before he was killed.
The defense told the judge Dutton's actions were a product of "long term drug addiction" and family issues.
While they declined to speak on camera, one of his lawyers tell 47ABC their client is taking full responsibility for his actions and hopes this will bring closure to both sides of the case.