Two arrested after conspiring to commit a robbery, investigation is ongoing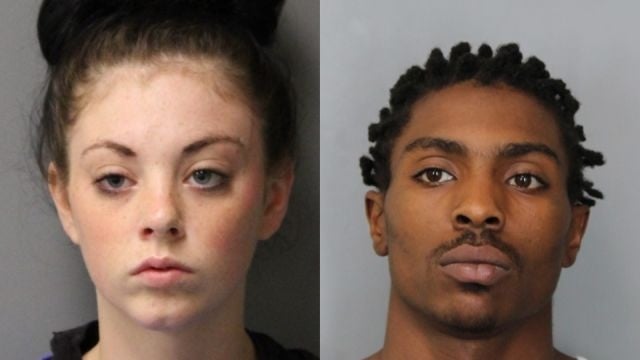 The Delaware State Police Major Crimes Unit reports it has arrested two people involved in a home invasion near Millville that happened early Thursday morning.
According to the report, around 1AM, a 64-year old man and a 19-year-old woman acquaintance were sleeping in his bed and were suddenly awoken by four suspects in the room.
Officials say the man was then assaulted by the suspects and tied up before they put a blanket over his head.  
The woman initially told officers that she also was covered with a blanket and dragged into the kitchen where she was left alone. It was at that time that the suspects then stole several laptops and cell phones from the man before leaving the house.
The man was eventually able to get free from his restraints, call 911, and he was taken to an area hospital by EMS where he was admitted with serious but non-life-threatening injuries.
Further investigation allowed officials to find out the the woman acquaintance, who was identified as Lauren Melton, 19 of Millville, had pre-arranged for the robbery to happen and had been in contact with one of the suspects, who was identified as Stephen Wheeler, 22 of Dover, via text messages before and after the home invasion.
Melton was taken back to Troop 4 where she was arrested for home invasion, robbery 2nd, assault 2nd, and conspiracy 2nd.  She was arraigned at JP2 and committed to Delores J. Baylor Women's Correctional Institution on $50,000 cash bond.
Later that day, Stephen Wheeler was found by detectives at his home on Peachtree Run, in Dover, and was taken into custody and charged with home invasion, robbery 2nd, assault 2nd, and conspiracy 2nd.  He was arraigned at JP2 and committed to Sussex Correctional Institution on $66,000 cash bond.
Other suspects involved in the incident have yet to be identified and the investigation is still reported to be on-going.
If anyone has any information in reference to this incident, they are asked to contact Detective D. Cathell at 302-752-3793. Information may also be provided by calling Delaware Crime Stoppers at 1-800-TIP-3333, via the internet, or by sending an anonymous tip by text to 274637 using the keyword "DSP."