Princeton Review names Salisbury University one of the nation's 'greenest' colleges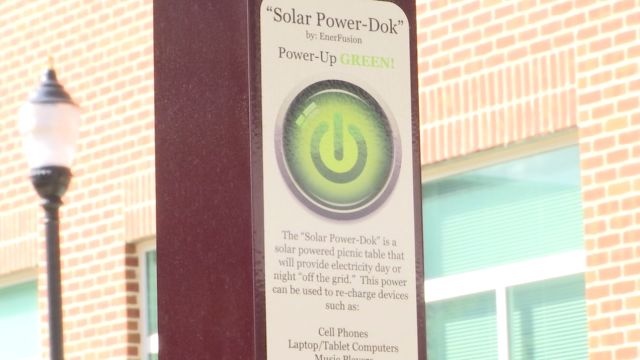 For the 7th consecutive year, the Princeton Review has named Salisbury University one of the nation's most environmentally responsible colleges.
SU has gone green through several initiatives, including a solar picnic table, which allows students to sit outside while using charging stations powered by the sun. The picnic table also has LED lights at night.
SU has also implemented water bottle filling stations in every building, which fills reusable bottles quickly with purified water. SU has saved over a million bottles campus-wide.
The campus also has trayless cafeterias, which saves an estimated 40-45% on food waste, as students aren't taking huge trays carrying more than they can eat.
These initiatives are all through a program that is student-driven.
Salisbury's director of campus sustainability and environmental safety, Wayne Shelton says one of the approaches was to establish a Green Fund for the campus. Students pay a small fee on an annual basis. That fee is compiled and then put into a fund that can take care of putting these ideas into actions.
Shelton says they also are hoping to install a solar power parking canopy next summer.