Police reportedly investigating robbery of a pizza delivery driver in Dover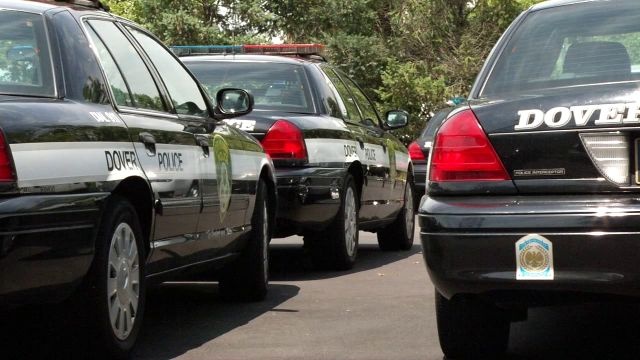 Police say they are investigating the robbery of a pizza delivery driver that happened in Dover on Tuesday night.
According to Dover Police, around 8:15 PM on Tuesday night, a 21-year-old delivery driver from Domino's Pizza tried to deliver food to an apartment on Willis Road in Mapleton Square Apartments, when the resident of the home reportedly told the driver that he did not order anything.
When the driver reportedly went back to her car to check the address, police say, two women came upon her from behind, and started punching her in the head and face. The victim reportedly fell to the ground, where police say the suspects continued to punch and kick her in the head and chest area.
Police say a man also approached the victim and reportedly told her to be quiet. He also reportedly asked her for money. Police say  the victim then screamed for help, causing the suspects to take the food, and leave the area.
Police say the suspects are described as a woman 5'7″-5'9″, 200 pounds., 15-18 years old, and wearing a yellow winter coat with a hood and dark jeans, a woman, 5'7″-5'9″, 200 lbs., 15-18 years old, with black hair in a pony tail,  and wearing a red jacket, dark blue skinny jeans, and mid-calf leather boots, and a man, 5'11"-6'1″, 170-180 lbs., 15-18 years old, wearing a light gray zip up hooded sweatshirt and dark jeans.
Police say that the investigation is ongoing, and anyone with information should call Dover Police, callers can remain unknown. Tips can also be given to police through tip lines maintained by Delaware Crime Stoppers at 1-800-TIP-3333, on-line, or through the Dover Police Department MyPD Mobile App.