Philadelphia man arrested in Delaware in connection to armed robberies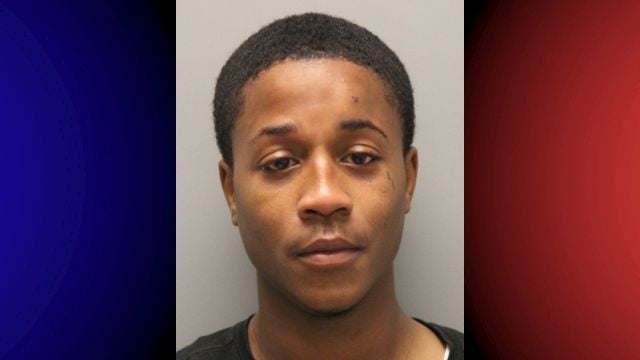 Delaware State Police Robbery Unit detectives say they have arrested a Philadelphia man and charged him in connection with a pair of Bear area armed robberies.
Troopers state that they arrested Tymire Jaquan Chandler, 21, of Philadelphia, PA, after he committed the armed robbery of a 711 on Pulaski Highway in Bear, Delaware.
According to the report, Chandler entered the store at around 1AM, and confronted a clerk. He then allegedly showed a 9mm handgun, and demanded money from the cash register.
Officials say that the clerk complied with Chandler's demands, and turned over an undisclosed amount of money to him.
Chandler then apparently left the store, and ran away on foot.
Chandler was apprehended in the area a short time later by responding troopers, and he was taken to Troop 2.
After further investigation, officials say they found out that Chandler had also committed the armed robbery of the Rite Aid located at 1999 Pulaski Highway, Bear, on Wednesday.
Chandler was charged by Robbery Unit detectives with the following:
Four counts of robbery 1st degree
Possession of a firearm during the commission of a felony
Two counts of carrying a concealed deadly weapon
Two counts of wearing a disguise during the commission of a felony
Four counts of possession of a deadly weapon by a person prohibited
Aggravated menacing
Receiving a stolen firearm
He was arraigned at JP Court 2 and committed to the Howard Young Correctional Institution in default of $110,500 cash bail.