Ocean View man arrested for reported lewdness in Rehoboth Beach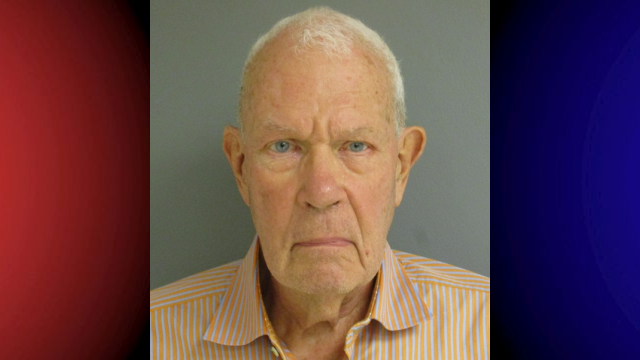 Police say an Oceanview man has been arrested for lewdness in Rehoboth Beach.
According to Rehoboth Beach Police, 80-year-old Henry Palmer of Oceanview, was approached by officers Sunday evening after they were reportedly contacted by a victim who said that Palmer exposed his genitals to him while masturbating in the Rehoboth Avenue Bandstand public bathrooms.
Police say around 4:30PM, a Rehoboth Beach police officer was approached by a 37-year-old man who told the officer that he saw Palmer in the men's bathroom standing on a toilet, masturbating in full view. The victim, reportedly alarmed by Palmer's behavior reportedly photographed Palmer and gave it to police. Officers were then reportedly able to find Palmer a short time later in the same public bathroom.
Investigation reportedly revealed that Palmer was a suspect from a similar incident that happened on January 8. The victim in that incident was reportedly a 56-year-old man who reported to police that he showed disapproval towards Palmer, when Palmer turned around placing his back to the toilet and exposed his genitals to the victim.
Police say Palmer was arrested for both incidents and charged with two counts of lewdness, and one count of second degree indecent exposure, which are reportedly all misdemeanor offenses. Palmer was reportedly released on $600 unsecured bail.