Judge delays former Navy chaplain's child porn sentencing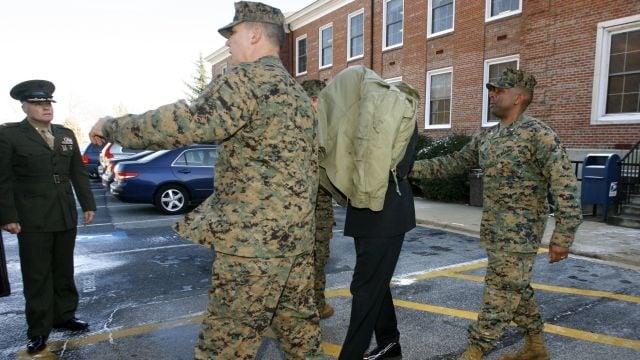 (AP) – A federal judge has again postponed the child porn sentencing of a former Navy chaplain and Catholic priest who sexually assaulted a Naval Academy midshipman years ago.
Sentencing for John Thomas Matthew Lee of Millsboro, already postponed several times, had been set for Wednesday. The judge on Monday postponed it again to Oct. 25.
 
Lee pleaded guilty last November to production and distribution of child pornography. Authorities say he uploaded child pornography to social networking sites and persuaded several children to send him pornographic images of themselves.
 
In court papers last week, prosecutors outlined Lee's actions in graphic detail and asked for the maximum 50-year sentence.
 
Lee served prison time after being court-martialed in 2007 on charges including forcible sodomy and failing to tell a sex partner he was HIV-positive.