Cambridge SD Football Runs Past Nandua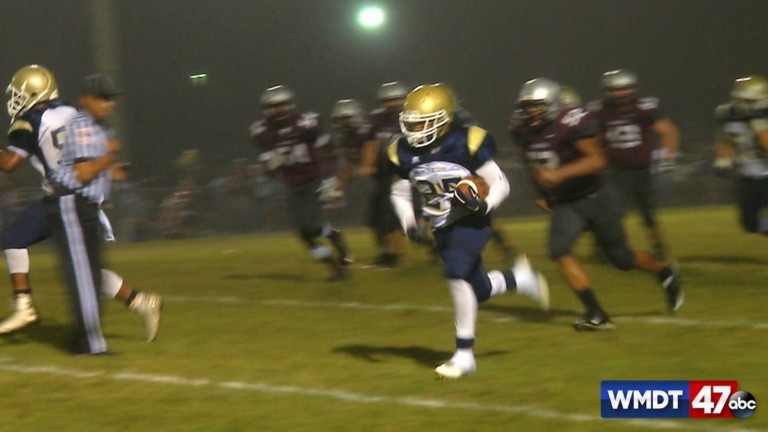 The Cambridge South-Dorchester football team picked up a nice non-conference win Friday night when they traveled to Nandua and pulled out a 72-14 win. The win improves the Vikings to 4-1, while the loss drops the Warriors to 4-2.
The Warriors would grab the quick lead after Kelly Reagan would find DaQuan Bailey in the flats who would then make a man miss, cut it up the sideline for a long touchdown strike. Cambridge SD would fire right back as Tyler Harding would connect with CJ Brummell crossing rout. He would show off his speed by taking it up the left sideline in for the score. It was beginning to look like we were going to have a shoot out as Reagan would quickly respond with a deep touchdown strike to Chris Locklear. The Warriors would take a 14-7 lead, but it was all Cambridge from there. Tre Lake would score on a short touchdown run, followed by a long touchdown run from Brummell. The lead continued to grow as Lake would finish the night with 5 touchdown runs. The defense would do the rest as the Vikings would take over for the win.
Cambridge SD returns to work on Friday when they host Colonel Richardson, while Nandua travels to Snow Hill on Friday October 7th.