47 ABC talks with U.S. Senate candidate Del. Kathy Szeliga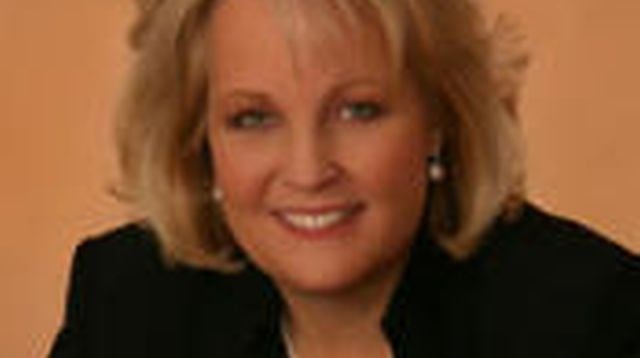 After 20 years of representing Maryland in the United States Senate  Sen. Barbara Mikulski (D-Md) is stepping down. In the race to fill her seat polls have shown Democratic Congressman Chris Van Hollen and Republican state delegate Kathy Szeliga as the front runners to replace her.
47 ABC spoke with Szeliga about why she feels she's best fit to replace Mikluski. 
"I bring that same Baltimore blue collar worker ethic to the job and very hardworking and you know I've said lets put a taller younger polish girl from Baltimore in the Senate," Szeliga said.
In fact Szeliga believes not sending another woman to replace Mikulski would be a mistake by voters because that would mean that Maryland would only be represented by men in Washington, D.C.
"That would just be a shame for all the citizens of Maryland  because good law making requires diverse opinions and diversity at the table," Szeliga said.
Although Mikuski was for raising the minimum wage, Szeliga is against it. Telling 47 ABC that doing so would hurt small business owners and force them to have to lay off workers. 
Szeliga said she herself spent time on minimum wage when she first got married so she knows what it's like. Szeliga said what people want is a career opportunity which they can get with job skill training.
"We need skilled welders and carpenters, electricians and truck drivers. They're lots of technical jobs in the IT industry that are not being filled  and these jobs can be filled by people who have a job training program in high school or in the community college level," Szeliga said.
While on the topic of our communities Szeliga brought up the issue of gun violence and said the solution is not in tougher gun laws as democrats may believe.
"If gun laws solved the gun violence problem then we wouldn't have gun violence in Chicago and Washington, D.C. two of the most regulated cities in our country," Szeliga said. "If the Maryland gun law was working so well we wouldn't see the record high gun violence in Baltimore City," Szeliga said.
Szeliga said the solution rather lies in the hands of our judicial system being tougher in the way they sentence criminals and enforce the laws already on the books.
"The judges and the prosecutors  are not applying the law to them but letting them off with probation and other minor sentences yet they're back in our communities wreaking havoc and causing violence among community members," Szeliga said.
A big issue to Szeliga is our military. A daughter of a military veteran who served two tours in Korea and one tour in Vietnam, Szeliga said the fact that our veterans have trouble with the U.S. Department of Veteran Affairs is something that inspired her to run for office.
During her interview Szeliga also touched on NASA Wallops and said she would be committed to keeping the NASA facility on Virginia's Eastern Shore where it provide many jobs to Eastern Shore Marylander's.