Wicomico GOP uses roadside strategy to increase voter awareness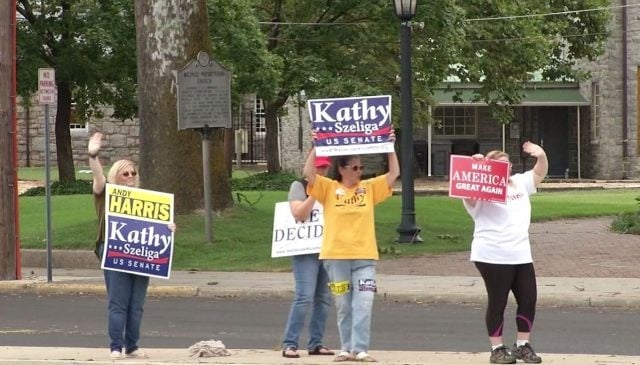 Even though Hermine cancelled several Labor Day plans, it did not stop the Wicomico County Republican Club from trying to score some points with motorists.
On Monday, they gathered for a sign wave. About a dozen GOP supporters went out to Route 50 and stood on center medians and sidewalks waving signs, hoping to get the word out about Republican candidates, both local and otherwise.
They were especially focused on exposure to folks traveling back from Ocean City.
47 ABC spoke with the Vice President of the Wicomico County GOP, Dave Snider.
"We're hoping to generate more interest from the people coming back from Ocean City today you know with all the holiday travelers. We're trying to get the word out as I think we have less than 65 days before the election," said Snider.
Snider tells 47 ABC that they plan on doing a sign wave at least once a week leading up to election day; along with other events to get the word out to go and vote.