Three arrested on drug charges in Dover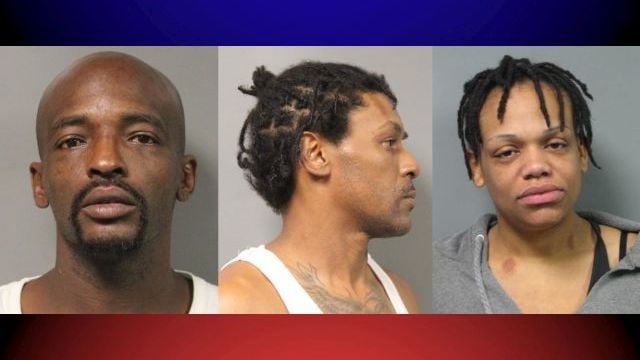 The Dover Police Department, working with Delaware Probation and Parole, says they arrested three people on drug charges following an administrative search.
Officers were reportedly attempting to contact and conduct the search on Willie Hale, 44, in a room at the Kent Budget Motel. According to the report, when they approached, Ricky Clark, 42, ran into the room from officers as Clark was flushing marijuana down the toilet.
Officers say that Alysa Tosson, 32, was also inside the motel room and was in possession of .2 grams of marijuana, 3 ecstasy pills, 1 molly pill, and 6 tramadol pills. Another search of the room apparently led to the discovery of 1355 bags of heroin, or 20.325 grams of heroin, that was packaged for sale.
According to the report, Hale was not present in the room at the time, but later reported to the Dover Police Department where he was taken into custody without incident.
Willie Hale was reportedly committed to James T. Vaughn Correctional Center in default of $122,100 cash bond on the following charges:
Possession with intent to deliver heroin  
Tier 5 possession of heroin
Conspiracy second degree
Violation of Probation
Possession of drug paraphernalia
Local fugitive
Alysa Tosson was reportedly committed to Baylor Women's Correctional Center in default of $122,300 cash bond on the following charges:
3 counts of possession of schedule 4 drug
Tier 5 possession of heroin
Conpsiracy 2nd degree
Possession with intent to deliver heroin
Possession of drug paraphernalia
Possession of marijuana
Ricky Clark was reportedly released on $1,500 unsecured bond on the following charges:
Tampering with physical evidence
Resisting arrest