SPD still investigating hit and run incident after initial arrest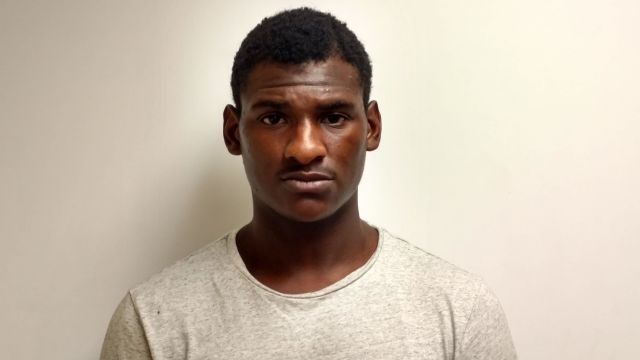 Members of the Salisbury Police Department say they arrested and charged the driver of a car who apparently hit a pedestrian.
According to the report, around 1:30AM on Sunday, Salisbury Police officers responded to South Salisbury Boulevard for reports of a pedestrian hit and run car collision.
Officers from Salisbury PD and the Wicomico County Sheriff's Office say they quickly went to the location and found the 21-year-old victim lying in the road, unresponsive.
Salisbury emergency medical personnel then took the victim to Peninsula Regional Medical Center where he was initially treated, however due to the nature of his injuries, he was transferred to R. Adams Cowley Shock Trauma Center for further treatment and evaluation.
Officials report that the victim's injuries are considered serious at this time.
Investigators say the victim was walking west across South Salisbury Boulevard when a car was driving north on the same road. As the victim was trying to cross the northbound lanes, he was reportedly hit by the suspect vehicle.
According to the report, a Maryland State Trooper from the Salisbury Barrack was patrolling the area of Waverly Drive and Carroll Street just after the collision, when they saw a dark green Honda Accord with a headlight out.
The trooper says they were able to make contact with the driver, Devonta Walker, 23, when they noticed a significant amount of damage to the front end and windshield of the car, After looking more closely at Walker's car, more evidence of the crash was able to be seen.
Salisbury officers responded to meet the trooper and arrest Walker as a result of the hit and run investigation, and Walker was taken to the Wicomico County Detention Center where he is awaiting his initial appearance.
The charges listed for Walker are as follows:
Fail to stop vehicle at scene of bodily injury accident
Failure to immediately return and remain at an accident involving a bodily injury
Failure of driver to render reasonable assistance to an injured person
The investigation is reportedly ongoing, and SPD asks that anyone who might have been traveling in the area of the incident around 1:30-1:45AM on Sunday to contact Crime Solvers of the Lower Eastern Shore at 410-548-1776, or the Salisbury Police Department Criminal Investigation Division at 410-548-3113.