Shark sighting in Chesapeake Bay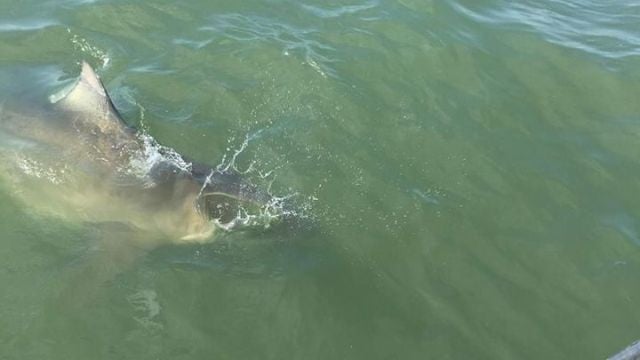 Some visitors have been spotted in the Chesapeake Bay. The photos, taken by waterman Greg Brown, were posted to the Chesapeake Bay Foundation's Facebook page on Wednesday.
CBF says the photos were taken on Saturday in the Tangier Island area.
Officials from CBF say the shark spotted was likely a bull shark.
The Foundation says the bull shark sighting is not out of the ordinary for this time of year,  especially considering the very warm temperatures we've had lately.
Other sharks you can typically see in our area include sandbar sharks, sand tiger sharks, spiny dogfish and smooth dogfish.
A little less common, we will occasionally see a hammerhead or tiger shark in the bay.