Senate passes Coons-Flake bill to combat wildlife trafficking crisis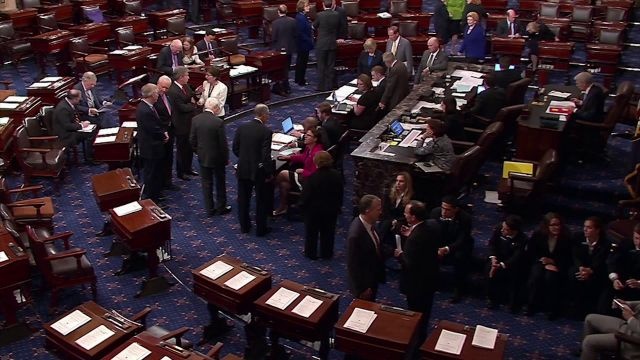 The Senate passed the END Wildlife Trafficking Act on Thursday, which was legislation introduced by U.S. Senators Chris Coons (D-Del.) and Jeff Flake (R-Ariz.), both members of the Senate Foreign Relations Committee, to combat the rapidly growing crisis of wildlife trafficking.
Senate officials define wildlife trafficking is a lucrative criminal activity with an estimated value of $8 to $10 billion annually
 
"Passage of this legislation is a critical step forward in tackling the rapidly growing crisis of wildlife trafficking as demand for wildlife products has spiked in recent years," said Senator Coons. "Recent news about the African elephant population shrinking by 30% since 2007 largely due to poaching showed just how urgent this crisis has become. Not only are iconic wildlife species in grave danger of disappearing, but wildlife trafficking also fuels well-organized criminal networks, threatening global security. I urge the House to follow the Senate's example to pass this legislation quickly so we can act now to address this problem from all sides."
 
"Helping to stop the destructive practice of wildlife poaching and trafficking is something on which we can all agree, and I am pleased to see that the Senate did just that when it unanimously approved the END Wildlife Trafficking Act," said Senator Flake. "I hope the House will soon consider the bill and get it to the President's desk for his signature."  
 
Legislators say the END Wildlife Trafficking Act supports the ongoing work of the Presidential Task Force on Combating Wildlife Trafficking, and directs the Task Force to coordinate relevant agencies and U.S. missions in working with countries experiencing wildlife crime to develop strategic plans with recommendations for how each country can combat threats to wildlife.
According to the release, the END Wildlife Trafficking Act would:
Require an interagency approach in working with the governments of countries affected by wildlife poaching and trafficking on an analysis of the threats each country faces, and recommendations on how to address these threats, including coordination with non-governmental organizations
Authorize the Secretary of State, the USAID Administrator, and other relevant agency heads to engage in efforts to address poaching and wildlife trafficking problems, including encouraging community conservation programs
Include strategic reviews to monitor progress made on stemming the tide of wildlife trafficking in countries with significant poaching, trafficking, or demand for illegal wildlife products;
Give prosecutors more tools to go after individuals involved in high-value wildlife crime   
Require annual reporting on how all taxpayer dollars appropriated to fight wildlife trafficking are being spent, to include the costs of the administration of the Task Force