Runway reopens at Dover Air Force Base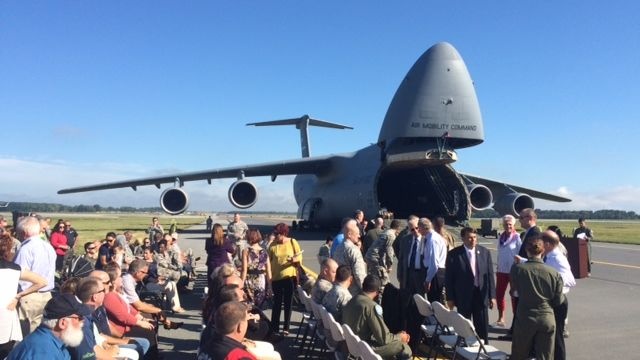 (AP) – Dover Air Force Base is welcoming home its fleet of giant C-5 cargo planes following an extensive runway renovation that forced them to be temporarily moved to New Jersey.
Dover's north-south runway has been closed for a year and a half, and its 18 C-5s were moved to Joint Base McGuire-Dix-Lakehurst in New Jersey in February of this year after construction temporarily cut the length of a second runway from 12,900 feet to 6,000 feet, limiting the operational capabilities of Dover's C-5 aircraft.
 
A ribbon-cutting ceremony Friday marked the reopening of the north-south runway at Dover, which is also home to a fleet of smaller C-17 cargo aircraft.
 
Construction continues on the second runway and several taxiways as part of a $102 million project expected to be completed next summer.