Pedestrian accident reported in Grasonville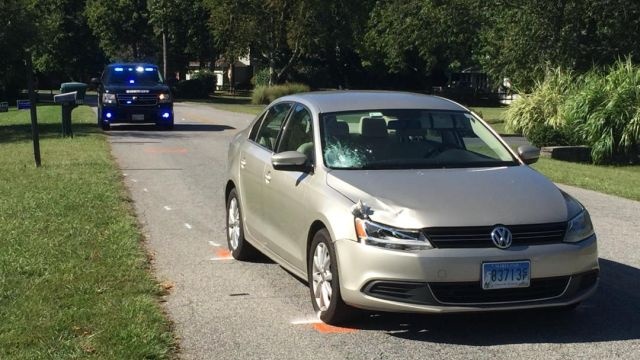 On Thursday, members of the Queen Anne's County Sheriff's Office say they responded to reports of a pedestrian accident in Grasonville.
According to the report, Susan Brady, 65, of Grasonville, was driving a Volkswagen passenger car on Prospect Bay West around 8AM.
Brady apparently told officials that she looked down, and at the time she thought she had hit a mailbox.
After she stopped however, Brady says she realized she had hit a woman walking her dog.
Officials say the pedestrian, Diane M. Gonzalez, 50, was flown to Shock Trauma for what is reported to appear as serious but not life-threatening injuries.
Charges are pending further investigation, and deputies who were on the scene report that the dog did not appear to be injured.