On the Job: Trimper's Rides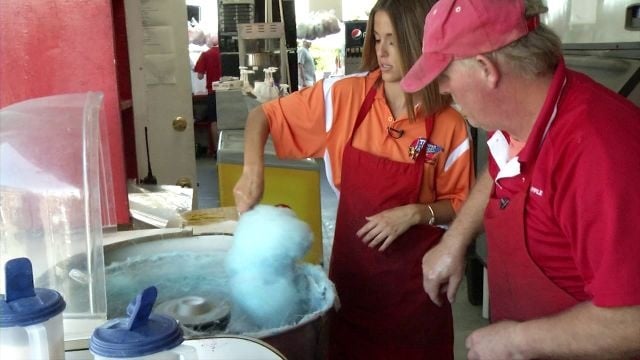 The smell of cotton candy, the thrill of riding a roller coaster, and the excitement of winning a plush toy. We're talking about amusement parks! This week "On the Job" ABC heads to Trimper's Rides for a closer look at how it all works.
Located in beautiful Ocean City, Trimper's Rides is at the beginning of the pier and is the oldest family owned amusement park in the world. Brooks Trimper is the operations manager at the park.
Our first job, operating the endeavor, and head supervisor of the ride Sean Donovan showed me how it worked. Corey Jones, another ride operator for the endeavor, showed me how to lock everyone in to the ride and after the final thumbs up, away they go!
Next it was off to the races! Well, at least to emcee the horse race game. Guy Graham, who runs all the games, says the game has been there since the late 70's and people come from all over the country just to play it.
Finally it was on to our final job of the day, cotton candy making! Robert Redel is nothing short of a professional cotton candy maker. He's been doing it for 25 years! Redel says he has a secret that prevents the cotton candy from sticking to your hands and your arms. Using non-stick cooking spray! Redel says another trick is to wet the paper stick so the cotton candy doesn't slide off. Finally my job was done.
Next week, 47 ABC heads up to ILC Dover to see first hand how they break in the suits for NASA astrounauts.