Heavy rain causing flooding on roads in Delmarva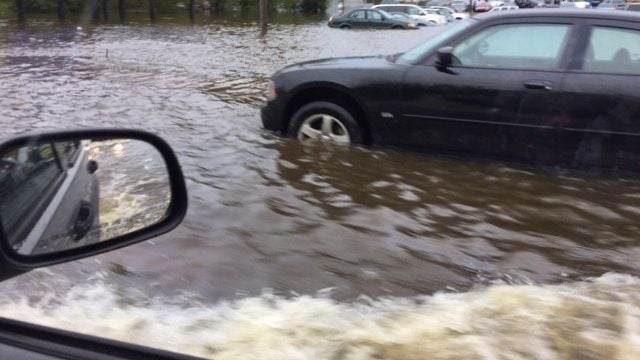 Officials say due to heavy rain some streets have been flooding.
According to Salisbury Police, Route 13 and Priscilla Street has received heavy rain, and is completely closed; however, authorities are on the scene and they are directing people to stay off of the road.
Police also say that they ask the public to use "due diligence" when traveling.
Officials say other roads in Salisbury are also experiencing flooding such as at Naylor Mill Road, Fitzwater and Pearl, and Main Street and Snow Hill Road.
There is also a picture that was sent into 47ABC by Lacey Lafferty. She says that there is a severe road closure, on Chipmans Pond Road/ US Route 13 in Laurel. DELDOT is reportedly on the scene, and there is also overflow creek flooding, causing road erosion.