Five pedestrian fatalities in less than two weeks in Delaware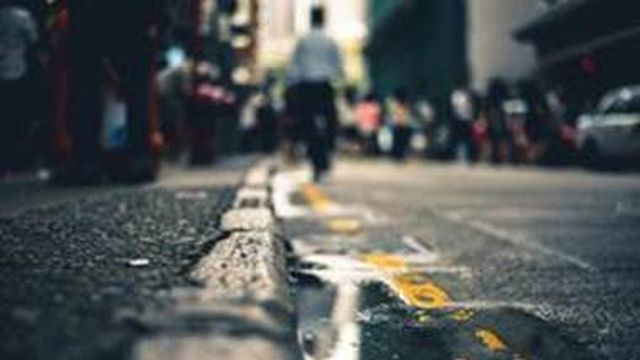 The Office of Highway Safety says that five pedestrians have been killed on Delaware roadways over a period of thirteen days.
Pedestrian fatalities in Delaware apparently are down overall compared to last year. However, even one fatality is too many says Jana Simpler, Director of Office of Highway Safety.
OHS reports that there have been more than two-hundred personal injury crashes involving pedestrians; seventeen pedestrians have been killed in 2016.
Of those seventeen, five were killed in less than two weeks.
"Alcohol involvement – for the driver and/or the pedestrian – was confirmed in 41% of all fatal pedestrian crashes in 2016," says Lisa Flowers, Community Relations Officer, for the Office of Highway Safety.
OHS says it is dedicated to reducing the number of pedestrians killed on Delaware roadways, and over the last several years, it has worked with law enforcement agencies and DelDOT across the state to create and conduct enforcement and educational awareness campaigns.
The OHS office analyzes both injury and fatality crash data to identify target locations with their law enforcement partners. OHS says officers are given the chance to interact directly with pedestrians, offer some education, and provide a promotional item (such as a flashlight) to encourage safe walking behaviors.
Tips for pedestrians from OHS:
Wear reflective clothing, a blinking light or use your cell phone's flashlight.
Use a crosswalk.
Be focused. Be aware of your surroundings and not distracted with your cell phone.
Walk on the sidewalk when available, not the shoulder. If there is no sidewalk, walk facing traffic and as far from traffic as possible.
Never assume a driver sees you. Make eye contact with drivers as they approach you to make sure you are seen.
Never walk under the influence of alcohol and/or drugs.
Tips for drivers from OHS:
Look out for pedestrians everywhere, at all times. Safety is a shared responsibility.
Use extra caution when driving in hard-to-see conditions, such as nighttime or in bad weather.
Slow down and be prepared to stop when turning or otherwise entering a crosswalk.
Yield to pedestrians in crosswalks. Never pass vehicles stopped at a crosswalk. There may be people crossing that you can't see.
Follow the speed limit, especially around people on the street.
Never drive under the influence of alcohol and/or drugs.
Pedestrian safety information to educate and share can be found, here.
For more information on pedestrian safety visit this website.         
For more information on the Delaware Office of Highway Safety and to stay up-to-date on news and announcements, follow OHS online:
Facebook – ArriveAliveDE
Twitter and Instagram – @DEHighwaySafe
Websites – www.ohs.delaware.gov and www.arrivealivede.com.