Eden generator shed fire reported accidental as a result of an electrical failure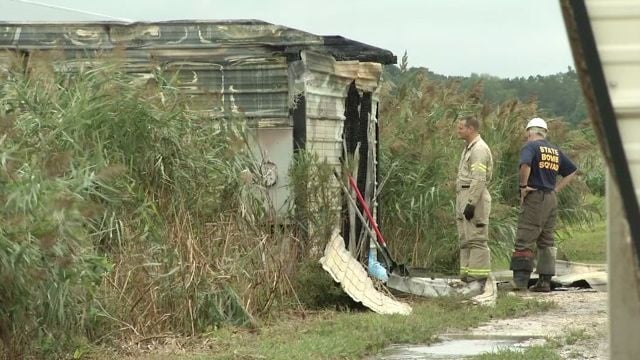 Fire crews responded early Thursday morning to 3696 Stockyard Road in Eden, after a fire was sparked in a generator shed at Heron Ponds Farm.
The owner, Glenn Ains, said his generator shed, which is a 16′ by 30′ wood framed building, was located between two chicken houses as it went up in flames. Ains says it's essential to running his chicken farm.
Ains states that his generator shed was also his pump room and computer room that ran the whole operation.
Ains thought the fire could be related to overnight storms and states, "The first thought was the lightning strike. Second possibly the water running through, it doesn't look like water got that deep to me but I guess I have to wait so they can make the decision on what the cause was."
Ains says after bright lightning and loud boom due to thunder Wednesday night, he went to make sure everything was okay and went to bed at 11:30.
Ains says, "Then 6 o'clock this morning banging on the door my farm employee got an alarm phone call when he went outside he could see the fire from his house, it was our generator shed."
Fruitland Fire Captain Curtis Kennedy says when crews arrived the shed was fully engulfed in flames. It took 15 firefighters an hour to put out the fire and six were taken to PRMC for evaluation due to smoke inhalation. Kennedy says that these firefighters have been released.
As for the chickens, they are doing okay for now. For the time being, the main concern is restoring electricity and water.
Ains told 47 ABC, "We've got all the doors open at the chicken houses, just trying to move some air thru and this breeze is helping a little bit so as soon as we can get electric, we can get water and hopefully minimize loss."
The State Fire Marshal's office has ruled the fire accidental, the result of electrical failure. Ains tells us he is working on getting a new generator, as well as installing new electrical wiring.