Couple arrested after domestic dispute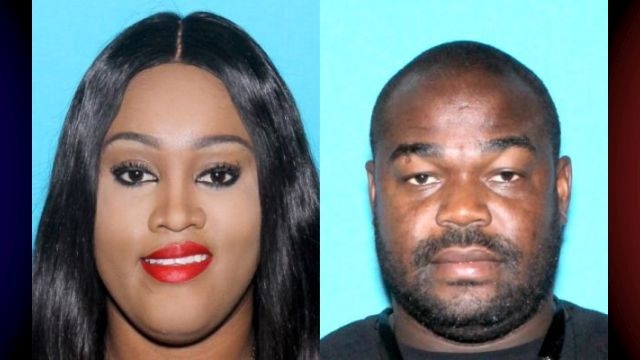 On Friday, members of the Harrington Police Department say they arrested a couple after police responded to a domestic incident.
According to the police report, while on patrol, officers responded to home on Delaware Avenue for a report of a domestic incident that was in progress.
Police arrived and found Daniel Johnson, 35, and Shanique Johnson, 23, both from Harrington.  
While interviewing Mr. and Mrs. Johnson, police say they were able to find out that both were involved in an argument and that escalated into a physical confrontation.
During the physical confrontation Mr. Johnson reportedly grabbed Mrs. Johnson by the throat, assaulted her, and threatened to kill her. Police also apparently found out that Mrs. Johnson assaulted Mr. Johnson by punching him in the face and pouring bleach on him.
Both were transported to the Harrington Police Department for processing.  
Officials say that Mr. Johnson was charged with strangulation, terroristic threatening, and offensive touching, and Mrs. Johnson was charged with assault second degree, and offensive touching.  
Both were arraigned via video phone at Justice of the Peace Court 7, and Mrs. Johnson was released on $3,200 unsecured bond, while Mr. Johnson was committed to the Sussex Correctional Institute in default of $2,600 secured bond.