Concussion treatment expands to Md. Eastern Shore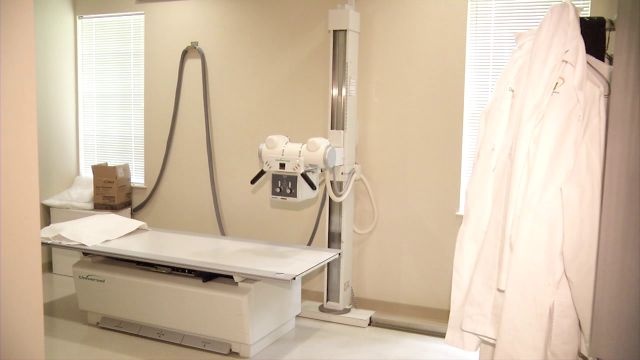 For patients on the Eastern Shore in need of concussion treatments or services for brain injuries, it sometimes requires a trip across the Bay Bridge.
Thanks to a new clinic, this may no longer be the case.
The clinic, set up through the Children's National Health System, opened its doors on Friday. It's located on 6503 Deer Pointe Drive in Salisbury and has six exam rooms.
It's an expansion of the Safe Concussion Outcome Recovery and Education ("SCORE") Program, according to Dr. Gerard Gioia. The clinic will serve patients ages 5 through 22.
Dr. Gioia, a pediatric neuro-psychologist, serves as Chief in the Division of Neuropsychology at the Children's National Health System.
"We've done a lot of education and training of the emergency departments in the area, the pediatricians in the area, as well as the school systems in the area because treating brain injuries is really a community effort, and it's real important that as we bring this clinic here, the community is really prepared," he explains.
The clinic will be open every Friday and can accommodate between eight to ten patients a day.
Dr. Gioia says they would also like to offer telemedicine services for folks who do not have the means to travel to the Salisbury office.
If you'd like to make an appointment, click here.