Alliance for racial justice panel in Lewes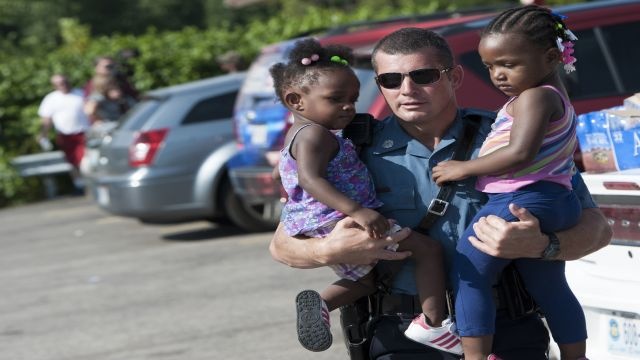 Dozens showed up Tuesday in Lewes for a community meeting for an open dialogue with Delaware law enforcement leaders, about their relationship with the communities they serve; especially communities of color.
"Are you aware of distrust or fear of police by the African American community in your jurisdiction," questioned an audience member.
The meeting was held by the Southern Delaware Alliance for Racial Justice, a non-profit non partisan group. Chiefs of Police from Rehoboth Beach, Milton, Lewes, and Georgetown headed the panel with Captains from Delaware State Police.
Among the topics discussed was how police are perceived by the public and Captain Alice Brumbley from Troop 7 admits, she wasn't as acutely aware of until recently.
" If you come with two or three patrol cars and you're all in uniform somebody else coming to that event with their family is going to see that," said Brumbley as she explained how police were invited to a community event but were asked not to come in uniform. " In our world two or three police cars means that there's enforcement action going on I don't want to bring my kids to that type of environment.  That never even crossed my mind."
The issue of how Black Americans are treated by police may crossing more minds as the prevalence of video has illuminated certain tragic events, from the July killing of Philando Castile in Minnesota to the fatal shooting of Terence Crutcher, in Tulsa Oklahoma last week. At the meeting Tuesday, residents voiced their concerns.
Why aren't good cops calling out bad cops was the question that rang the loudest Tuesday night and the answer across the board of chief of police was simply put, "We do." According to chief of police the media doesn't broadcast dismissals of police officers in the same way that they broadcast the crimes committed. However, everyone across the board did agree that they do need to learn how to better engage with the community.
The chiefs of police agreed that proper training is critical and said a new point of emphasis is training officers to recognize their own implicit bias which is the unconscious associations individuals can make between groups of people and stereotypes about those groups.
If you'd like more information on the organization that called the event to action visit their webpage: www.sdarj.org