Wicomico students start new year on positive 'note'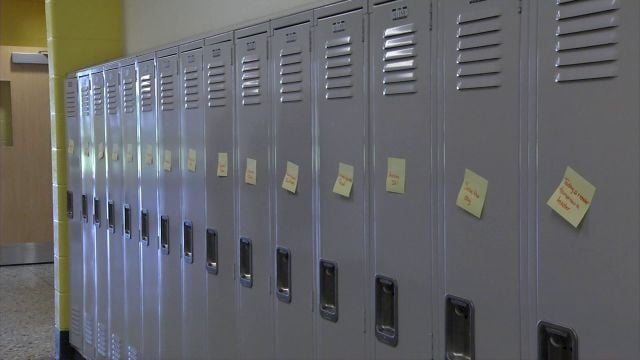 Students in Wicomico County will be heading back to school on Monday, but several are starting off on an extra special note.
Bennett Middle School is covered with more than 1,100 post-its, one for each student.
Liza Hastings, principal at Bennett Middle, says there's between 40 and 50 different quotes or words of encouragement.
Hastings says it took the school about a day and a half to individually write the notes. They finished decorating the lockers Friday morning.
"Everybody needs encouragement," she says. "A lot of students start the year and they're a little bit nervous, some of them maybe had tough years last year, so we want to just start off with a positive note to encourage them, let them know we believe in them and we thought this was a great way to do that."
School officials say Mardela Middle and High also took on a similar initiative. Motivational quotes have been written for every staff member, plus students.