UPDATE: Oyster management review released by Md. DNR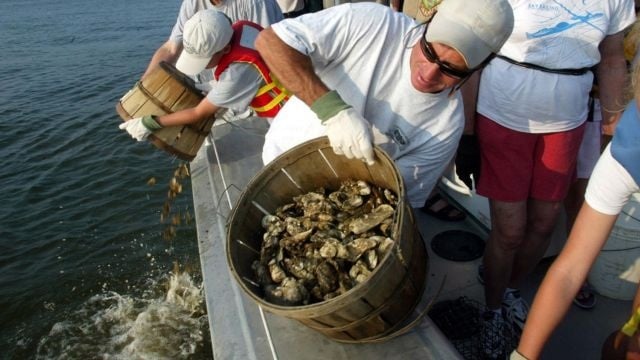 A long-awaited review of Maryland's efforts on oyster restoration has been released by the state's Department of Natural Resources ("DNR").
The report, released Sunday, looks at three areas of management in place since 2010:  sanctuaries permanently closed to oyster harvest, public shellfish fishery areas, and aquaculture.
"Aquaculture has been increasing and we have sanctuaries which are looking good in terms of survival and growth," explains Christopher Judy, director of the Shellfish division of Maryland DNR.
According to Judy, oyster harvest overall has increased.
The report finds since 1990, the highest harvest levels came in 2013 and 2014. According to the review, a favorable cycle of life and death drove the harvest with fewer oysters dying and more being born.
DNR says mortality rates for oysters have stayed steady at less than 15 percent a year and two years in particular have yielded strong classes of baby oysters, or spats.
Judy explains a spat is an oyster younger than one year old and each year's new crop of spats is called a spat set. He notes that there's lag time from a strong spat set and a strong harvest, which is natural and expected.
"The fishery is closely linked to how many spat are produced each year and when spat sets decline…about three or four years later, the industry also has a decline," he says. "This is natural, we've seen this for many, many decades."
This report is expected to be reviewed by the Oyster Advisory Commission ("OAC") set up by Maryland DNR. OAC has been tasked to make recommendations on possible changes to the current oyster restoration program.
To find the full report, click here.