UPDATE: More on Ed's Chicken and Crabs Restaurant fire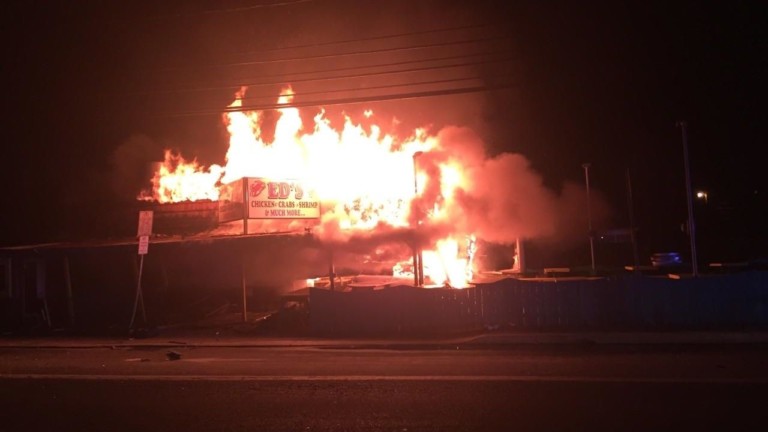 Early Tuesday morning, the Dewey Beach Police say they assisted by the Delaware State Police who responded to a motor vehicle collision on Coastal Highway.
Michelle Small, 36, of Wyoming, Delaware, was apparently traveling at a high speed on Southbound Coastal Highway and lost control of her 2013 Mini Cooper at Clayton Street.
The car reportedly crossed the center median, traveled about one-half block and ran into Ed's Chicken and Crabs Restaurant. Officials say as a result of the collision, a propane line was severed and a gas leak occurred.
According to the report, three Dewey Beach Police Officers, a Delaware State Trooper and a civilian were in the area and entered the building.
Officers reportedly broke the driver side window of the vehicle, and Small was extricated moments before the building caught fire.
According to the report, flames engulfed the entire building and it is presumed to be an entire loss.
 
Officials say Small was treated at the scene for minor injuries by the Rehoboth Beach Volunteer Fire Department.  She was reportedly released to police custody and taken to the Dewey Beach Police Department for a DUI investigation.
While in custody, Small apparently became unresponsive and was taken to Beebe Medical Center by the Rehoboth Beach Fire Department. 
According to the report, Small has been charged with driving under the influence of alcohol and other motor vehicle offenses. Officials say The Delaware State Fire Marshal's office is currently investigating the fire.