"Stolen Valor" Act signed into law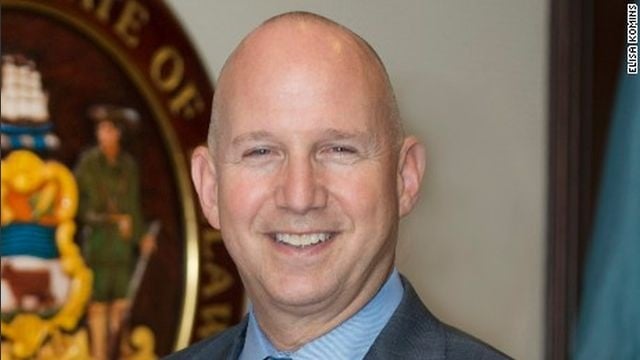 It has been announced that people looking for benefits by posing as veterans or active duty military personnel could now face a stiff fine under a measure signed into law on Tuesday by Governor Jack Markell.
According to a release from the Delaware House of Representatives, House Bill 80, as amended, expands the crime of criminal impersonation to include those who falsely claim to be current or past members of the U.S. military for the purpose of "obtaining money, property, or other tangible benefit."  The legislation also apparently applies to veterans who try to benefit by deceptively claiming a higher rank then they achieved.
State Representative Rich Collins says the Class A misdemeanor carries a minimum fine of $1,000 that cannot be suspended by a judge.
According to the release, more than a dozen legislators and members of veterans' organizations attended a signing ceremony for the law in Governor Markell's Dover office Tuesday afternoon, with many sharing stories of scams perpetrated by individuals who could now be found guilty of violating the new statute. Commissioner Ronald Sarg, with the Delaware Commission of Veterans Affairs, said it is easy for someone "to pretend to be a veteran."
Representative Collins said his law will hopefully give authorities a tool to crack down on such acts of fraud and potentially curtail them.
The measure reportedly passed the General Assembly unanimously and it took effect immediately.