OCPD investigates armed bank robbery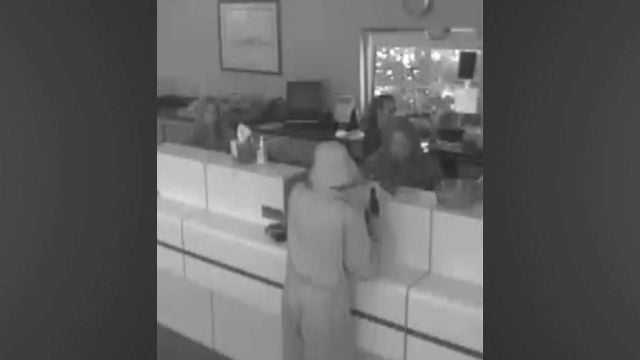 Ocean City Police say they are investigating a bank robbery that happened at the Bank of Ocean City on Coastal Highway.
The robbery reportedly happened around 2:15 PM on Wednesday. According to bank tellers, the suspect came into the bank and demanded money from the tellers, threatening two employees at gunpoint.  Officials say that the suspect then ran away with an undisclosed amount of cash. 
The suspect is described as a male in his late 20's or early 30's with a medium build, about 5'6″ -5'10" tall, and was wearing a floppy hat, fake beard, a beige jumpsuit, and was holding a white package.  After robbing the bank, it is apparently believed that the suspect went south on Coastal Highway.
Anyone with information regarding the suspect's identity or whereabouts is asked to call the Ocean City Police Criminal Investigation Detective Carl Perry at 410-520-5439, or email at: crperry@oceancitymd.gov.
People can also contact the OCPD Crime Tips Hotline anonymously at 410-520-5136 or email crimetips@oceancitymd.gov.
 
OCPD reminds the public that the suspect is considered armed and dangerous, and therefore should not try to approach or detain the suspect, rather they should immediately contact police.