Ice cream shop scooping up the taste of Olympic gold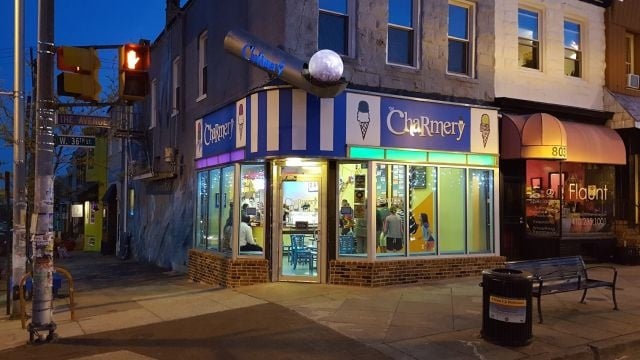 (AP) – A Maryland ice cream shop is giving patrons a taste of Olympic gold.
Baltimore's The Charmery created a flavor in honor of swimmer Michael Phelps' 23 Olympic gold medals. The shop started serving the limited-edition flavor Phelps Phlapjack Gold this week. The chocolate chip pancake-flavored ice cream was made using pancakes from Pete's Grille. It's a breakfast the Maryland-born Phelps has been known to eat. Charmery co-owner David Alima says they also added maple syrup, butter, chocolate chips and golden marshmallow swirl to the mix.
The store has honored other Baltimore athletes with flavors. To honor Orioles' third baseman Manny Machado, they created Manny Matcha-Dough, a matcha green tea ice cream with cookie dough. Orioles slugger Chris Davis and Ravens kicker Justin Tucker also have inspired flavors.