Governor Hogan changes Maryland schools start date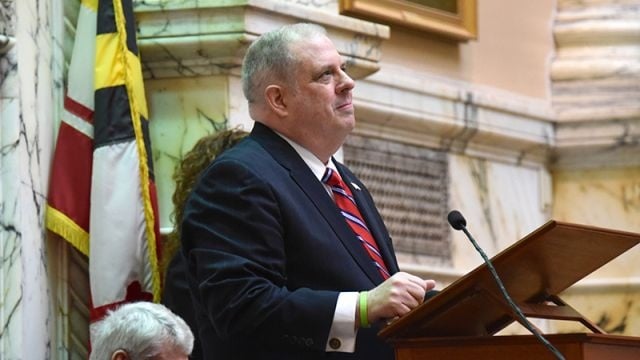 Governor Larry Hogan signed an executive order Wednesday that will require Maryland Public Schools to begin classes after Labor Day for the 2017-2018 school year.
Hogan said that families, students, teachers and the economy reap the benefits of a post-Labor Day school start.
The Governor  reportedly made the announcement on the boardwalk of Ocean City where he spoke with Comptroller Peter Franchot, Ocean City Mayor Rick Meehan, Senator James Mathias, Delegate Mary Beth Carozza, education advocates, and other supporters.
The Executive Order signed Wednesday says that Maryland's public schools must start after Labor Day, they must complete the 180 days that state law requires, and end by June 15, beginning with the 2017-2018 school year.
The executive order does allow a waiver to be applied for with the Maryland State Department of Education to not be included from the post-Labor Day start date. For the 2017-2018 school year and beyond, local school systems will have to apply yearly for a waiver.
The State Department of Education will furthermore make up procedures and standards for school districts and schools who want waivers to help adjust to non-traditional schedules.
Comptroller Franchot said "I applaud Governor Hogan for signing today's executive order, this sensible, long-overdue adjustment of Maryland's public school calendar will be a lifeline for those small, locally-owned businesses that are the backbone of our state's economy and have struggled in the midst of the slowest economic recovery in our nation's history. It will generate new state revenues that can be reinvested in our classrooms and for other vital priorities. It will spare tens of thousands of teachers, students and school employees from having to return to sweltering, unhealthy classrooms in the hottest days of August. And finally, it will give families throughout our state time to enjoy those final days of summer the way they were meant to be enjoyed, whether it is taking that final vacation to the beach or the lake, visiting the Inner Harbor or catching an Orioles game, enjoying an evening at the Maryland State Fair, or just relaxing a bit at home. As a father myself, I know that kids grow up far too fast and the time that families have together, in this day and age, goes by in an instant. The action taken today by Governor Hogan will give our families the priceless gift of time, and for that I am personally grateful."
Other supporters such as Ocean City Governor Rick Meehan said "Starting school after Labor Day gives families more time to enjoy the last few weeks of summer and provides small businesses a significant economic boost when they need it most, it also creates jobs and generates revenue for our state's economy. After a lot of hard work and tremendous effort, I am thrilled to see an executive order to start school after Labor Day, not because it is good for Ocean City, but because it's good for the entire state. Maryland can finally 'Let Summer Be Summer.'"
Senator Jim Mathias said, "I'm grateful to Governor Hogan for his action today,"I've worked on this effort for a long, long time, and I can't wait to see the faces on the kids and families enjoying themselves the way they should on the boardwalk the weekend before Labor Day. This is a win for the families and for the economy."
Delegate Mary Beth Carozza said, "Starting school after Labor Day is good for Maryland families and Maryland's economy by giving that last stretch of summer for families and friends to spend together, either at home or on vacation, I've heard from many families, teachers, and our small business owners who have long supported a later start school date, and after talking to school administrators and personnel, I am confident that the calendars will be well managed by our local boards."