Free back pack giveaway for Eastern Shore youth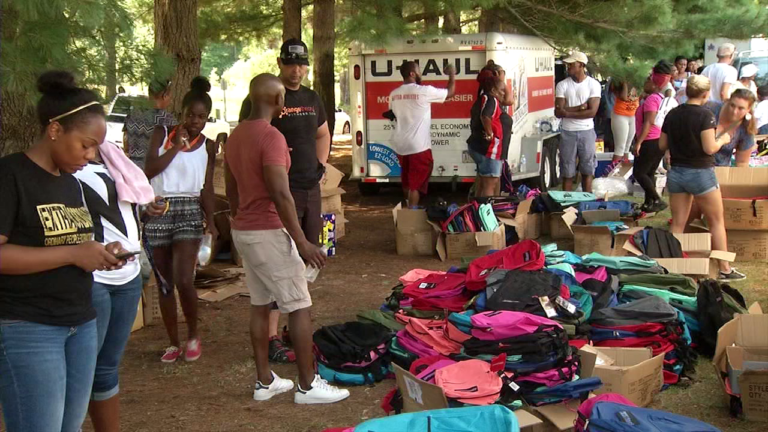 "Our non-profit is called the Extraordinary League of Gentlemen and our main mission and focus is to try to help those that are disadvantaged living on the Eastern Shore and it doesn't matter any race religion or whatever – if you need help and we have a program that can help you out – then that's why we try to do what we do," said the founder of Extraordinary Gentlemen, Chuck Smiley.
This non-profit organization put together fundraising events for months leading up to their 2,000 book bag give away hosted Saturday at the Billy Gene Jackson park.
Community members came out to support the event by helping to organize the bags, fill them with school supplies, and pass them out – for free.  The only qualification for a child receiving their bag full of goodies was to be present with their parent. The event's hosts tell 47 ABC that these events aren't just to give back to the community, but also to emphasize the importance of education.
The founders of the non-profit are products of single parent homes, so they say they feel they speak for a large amount of the community when it comes to the needs of other children who also are products of single parent homes.
"We do a lot in our community. We love our community, we grew up here, we had single mothers, so we understand the struggle. So it's just an opportunity for us to give back to the community and show people that we love . . . and the City came together and we were able to reach our goal of 2,000 book bags so I feel great," said Jamichael Mitchell, co-founder of Extraordinary Gentlemen.
In addition to fundraising this organization also received support from Under Armour, the Community Foundation of the Eastern Shore, Eagle Creek and many other community members.