Food Truck Friday to host "The Fruits of Fall"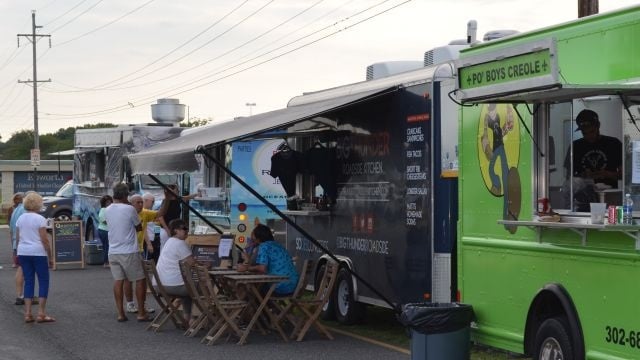 Food Truck Friday is hosting 'The Fruits of Fall' on September 9, from 4 to 8 PM.
Organizers and vendors say they are looking forward to cooler weather with this event, as only some trucks are equipped with air conditioning. As all Food Truck Friday events, it will be held at 19285 Holland Glade Road in Rehoboth.
"We had some very hot days this summer. The heat radiating off the parking lot was hard on the vendors," says, organizer, Susan Selph.
September events will focus on apples and pears, and October will bring an oyster fest and 'Pumpkin Palooza.'
"Our area is so rich in fresh, seasonal food. We want to show our appreciation for it… It's important to us to be educated about how the land and sea support us, and about what we need to do to be responsible stewards of the environment." says Selph.  
Event planners are apparently building relationships with organizations like the Delaware Department of Agriculture, the Mar-Del Watermelon Association, and the University of Delaware's College of Earth, Ocean, and Environment, and the Center for the Inland Bays.
Vendors for September 9 will include A Latte' Soul, Delicious Craving, Drift'n Kitchen, Hot Dogs at the Beach, Po' Boys Creole, Rosenfeld's Roadside Jewish Deli, The Sea Hogg, and Sno Yo, serving Hopkin's Farm Creamery ice cream, and live music also will be provided by East of the Mason Dixon Line.
Food Truck Fridays are a fundraiser for The Food & Love Soup Kitchen, Epworth Skate Park, and Epworth UMC.
For more information, please visit  the Food Truck Friday website, or follow them on Facebook: Food-Truck-Friday.