Fighting addiction can be even tougher if you're homeless, but help is available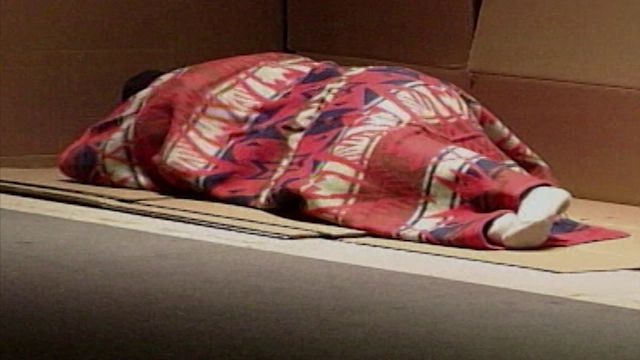 Fighting addiction is tough enough, but for those with no home to go to the road to recovery can be even tougher.
"It's a tougher battle when an individual has more stressors such as homelessness and requires more effort on the part of individual as well as those individuals that are involved in treatment," said Dr. Michael Finegan of Peninsual Mental Health Services.
Link Turner and Javan Cottman, both addicts in recovery,  know about that individual effort first-hand.
 
"I was struggling with addiction for about 23 years, so I've been there done that, hit rock bottom and got to the point where I picked up and left everything," Turner said.
For Cottman and Turner the key was committing to getting clean which they were able to do through rehabilitation programs such as those offered at the Wicomico County Health Department.  
There, specialists like Tasha Jamison work with people to put them into outpatient programs and get clean. 
The programs come at no charge.
But that's only half the battle.   
As Celeste Savage, executive director for Halo Ministries,  knows, many recovering homeless addicts have separated from their families.
"So what ends up beginning to happen is they begin to as they say burn their bridges and  there's not the true support system that is needed," Savage said.
Halo is a non-profit that offers a nearly year-long program for those who are homeless and trying to get their lives on track. 
Savage said anyone can apply  but they must be committed to getting clean or they won't be admitted. 
For those who make the commitment  Halo will become their home  and perhaps more importantly their support system.
"It's the most important thing ever honestly because if you're dealing with addiction eventually you're going to realize you're going to need help and you cannot do it alone," Turner said.
Now for those who have beaten addiction, but struggle with homelessness the Joseph House offers a program aimed at getting men back on their feet.
The Joseph House Workshop can be up to a two year program and can house up to 10 men at a time.
Through the program participants will learn the life skills they need to not only get a job, but also get their own homes and lead productive lives.    
Those with the program say they also will work with former addicts because although they may be clean, the battle with addiction might not be over.    
"What we work on now is once the drugs are removed from their system, working on the person so that we don't have to go back to the drugs," said Rudolph Drummond, program manager.
If you  or someone you know is battling addiction or just need help in general the Joseph House also has a crisis center where they provide emergency and on-going assistance for individuals and families in need. 
They offer a hot lunch daily in their cafeteria.