DNREC seeks public comment on state wildlife Sunday deer hunting locations, times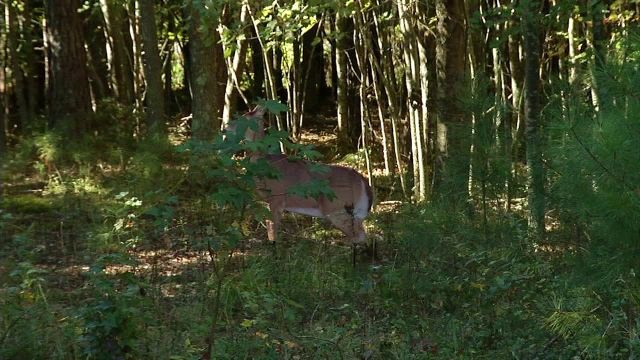 With a recent change in Delaware law, the DNREC Division of Fish and Wildlife says deer hunting is allowed on five specified Sundays on private lands and on designated public lands beginning with the 2016/2017 hunting season.
DNREC officials announced Sunday deer hunting dates for the upcoming season will be October 9, November 13 and 20, December 11 of 2016, and January 15, 2017.
Under the law, Sunday deer hunting on these dates on private lands is allowed during regular hunting hours at the discretion of the landowner, while government agencies, including the Division of Fish & Wildlife, can designate public lands open for Sunday deer hunting on the dates listed above after seeking public comment.
Sunday deer hunting is proposed on specified state wildlife areas at locations as shown by maps found on the Fish & Wildlife website.
Sunday deer hunting is proposed on these wildlife areas during the regular hunting hours of one-half hour before sunrise until one-half hour after sunset. Copies of the wildlife area maps where Sunday deer hunting is proposed and additional information can be requested by calling the Wildlife Section at 302-739-9912.
The Division of Fish & Wildlife is now asking for public comment on Sunday deer hunting locations and times on state wildlife areas.
Written public comment can be mailed to Karen Kennedy, Wildlife Section, Division of Fish & Wildlife, 89 Kings Highway, Dover, DE 19901, or emailed to DNREC_Sunday_Hunting_Comments@state.de.us.
All written comments must be received by 4:30 p.m. on Friday, Aug. 26, 2016.
Oral comments will be received and written comments reviewed at the Advisory Council on Wildlife and Freshwater Fish meeting at 7 PM on August 30 in DNREC's auditorium at the Richardson & Robbins Building in Dover.