Date set for Delaware Latino Summit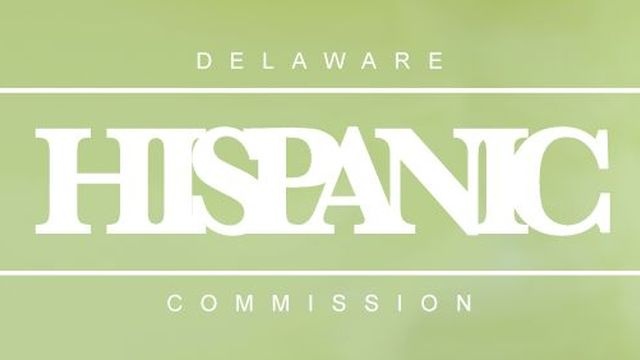 The Delaware Hispanic Commission says it will dedicate its upcoming summit to encouraging civic engagement among Latinos of all walks of life.
The Third Annual Delaware Latino Summit will unite elected officials, state agency and community leaders, and for-profit executives with the goal of engaging in dialogue about how to improve the quality of life of all Latinos in Delaware through political and non-political processes. The event will be held at Delaware Technical Community College in Georgetown from 10 AM to 2:30 PM on Thursday, November 3.
"Given that this is an election year, we definitely want to encourage voting, but we also think it is important to talk about the many other ways that we could all improve civic life in our community," said Javier G. Torrijos, chair of the Delaware Hispanic Commission.
The summit's panel discussions will apparently focus on two key needs: revamped funding for English Language Learners and improved access to health care for individuals who are not English-proficient.
Organizers say the summit strives to further the commission's Hispanic Public Policy Agenda, which is a blueprint for advancing the Latino community in the areas of economic development, civil rights, health and social services, government accountability, immigration reform and education.
The commission has a proven track record of following through on key issues. At the 2014 summit, the number one concern raised was the inability to apply for a Delaware driver's license. In 2015, Latinos engaged in the process of civic engagement, which resulted in the passing of Senate Bill 59 and the creation of the Delaware Driving Privilege Card.
"Our voices were heard and the bill was passed, but not without everyone getting involved and advocating for change. We can bring positive change when we unite and work together," Torrijos said.
About 83,000 Hispanics reside in Delaware, according to the Pew Research Center's tabulations of the Census Bureau's 2014 American Community Survey. Some 49 percent of Hispanics in Delaware are eligible to vote, ranking Delaware 19th nationwide in the share of the Hispanic population that is eligible to vote.
Torrijos said that a key component of the summit involves identifying rising leaders, including high school and college students, and exposing them to the needs of Delaware Latinos.
"It is critical to identify community leaders and to develop future young leaders that will help elevate the voice of Latinos. Without civic engagement, our community is absent in a very important time, when local and national issues are changing the face of America," he said.
In addition to discussion, the summit's marketplace will apparently feature the products and services of Latino business owners. Sponsors and exhibitors will also present information and goods.
 
The Delaware Hispanic Commission, whose members are appointed by the governor, meets bi-monthly to address the most important needs of the First State's rapidly growing Latino families.
Event registration is available here.