Car crash leads to heroin arrest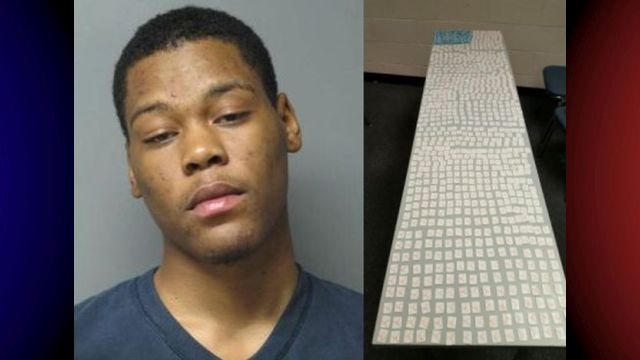 Milford Police Department's Patrol Division says they responded to a car crash on Friday that led them to the discovery of a young man in possession of illegal drugs.
On Friday, around noon, officers reportedly responded to South DuPont Highway at Marvel Road due to a car crash. While investigating the crash, officials say they became suspicious of one of the drivers being in possession of illegal drugs.
As a result of these suspicions, officers apparently were able to get a search warrant for the 1989 Ford Crown Victoria. 
According to the report, the search of the car led to the seizure of 1452 bags of heroin and drug paraphernalia.  
Officials say warrants were then obtained for the driver of the car, Lamaj Bougouneau, 22, of Harrington.
Bougouneau has reportedly been charged with possession of a controlled substance in a Tier 5 quantity, manufactures, delivers, or PWID a controlled substance with an aggravating factor, possession of drug paraphernalia, driving while suspended or revoked, no valid insurance in possession, possess/consume marijuana personal use quantity  21 or older, and following a motor vehicle too closely.
Officials say Bougouneau was arraigned at the Justice of the Peace Court #2, where bail was set at $80,750 secured, and he was also wanted by the Kent County Court of Common Pleas, the court set bail on that capias at $1000.
According to the report, Bougouneau was committed to the Sussex Correctional Institution after failing to post bail, and he is scheduled for a Preliminary Hearing on Thursday at the Sussex County Court of Common Pleas.