Aug. 26 – Fifty Shades of Pink: Model Casting Call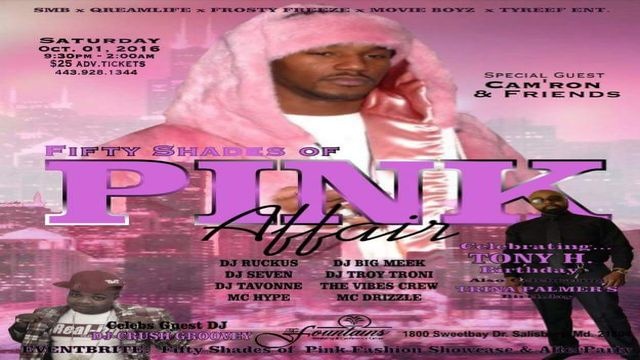 A few local Boutiques will showcase their fashions from their boutiques for Breast Cancer Awareness on Oct. 1 at the Fountains at 8:00 pm.
Their will also be a few breast cancer survivors in the show and several local hairstylists, salons, make up artists, nail techs contributing and donating their time and services to help with this cause.
SMB Entertainment & Qream Lifestyle are the Host of this event.
Tony Hardy,Dre Ford and Marc Buffington
L.Vondredi Boutique, DelMarvalous Occasion and Runway Station all Downtown businesses will provide apparel.
The casting call will take place Friday August 26 at 5:00pm. They will be choosing 20 models to walk in Fifty Shades of Pink!! Their will also be a local aspiring photographers that will be there as well capturing the moments and behind the scene preparations.
Partial proceeds will be donated to Women Supporting Women.