Piping Plovers reportedly doing well at Cape Henlopen State Park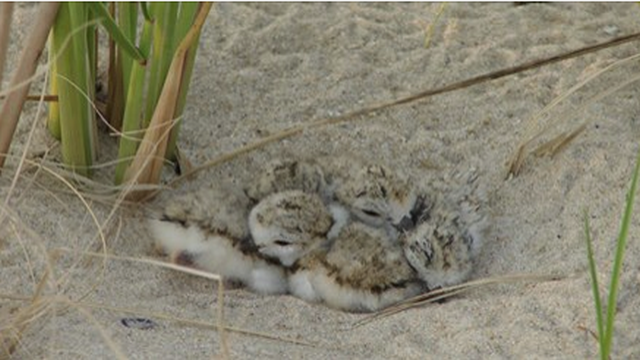 Officials from DNREC's Division of Fish and Wildlife say a pair of piping plovers — a bird listed as "threatened" on the endangered species list, who once lost their nest, are regrouping in Cape Henlopen State Park.
Officials say the pair has nested and have three eggs so far.
Folks at Fish & Wildlife say there are several other groups that are thriving on the island this year.
Every year since 1990, DNREC officials say piping plover nesting areas at Cape Henlopen State Park are closed to the public to protect the shorebirds from disturbance during their nesting season from March into September.
This is because the chicks are not fed by their parents, but led to the shoreline to find food. DNREC says pedestrian traffic often interferes with the chick's ability to find their food and survive.