Freeman Stage partners with food trucks for dining options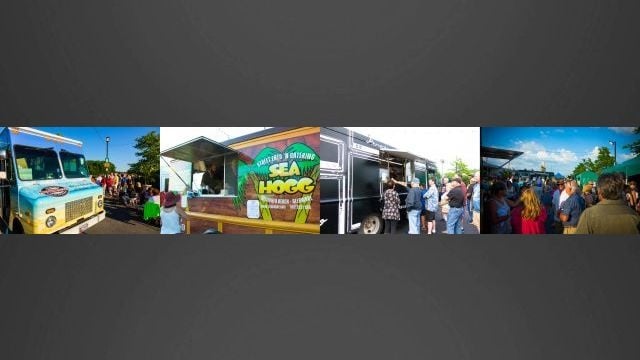 The Freeman Stage at Bayside has announced that they have partnered with local food trucks this season of concerts.
They say that at many performances this summer, patrons will be able to choose from a variety of food trucks.
Some of the trucks include:
Kona Ice
Taco Reho
Sea Hogg Street Eats & Catering
Rosenfeld's Roadside Jewish Deli
Grotto Pizza
Offerings at the Stage café will still be available as well
Bayside says that shows may have up to three trucks at a performance, depending on the number of patrons at a given event.
Molly Williams, Manager of Sales and Patron Experience for the Joshua M. Freeman Foundation, the fundraising arts nonprofit, which runs The Freeman Stage, said the decision to have food trucks this season was to help create a better food and beverage experience for patrons. To further help, Williams said that the café expanded with the addition of two service windows.
"The Stage Cafe sells concession favorites like burgers, popcorn and candy," she said. "We selected and partnered with food trucks who serve something different than we can provide."
Director of marketing for Grotto Pizza, Vinnie DeNatale, said, "The response has been wonderful. Families attending The Freeman Stage shows have been very excited to enjoy Grotto Pizza."
Although the food truck schedule is complete for the 2016 season, Williams said the future of the food trucks at the venue is still to be determined as she added, "We are hopeful that our patrons are enjoying the additional choices."
Freeman Stage patrons Cookie and Rich Humphreys were happy to try the different offerings at a recent show. While they have always liked the Stage Cafe options, the food trucks added to the experience, they said.
See what trucks will be at upcoming performances on Facebook.