Farm Credit celebrates 100 years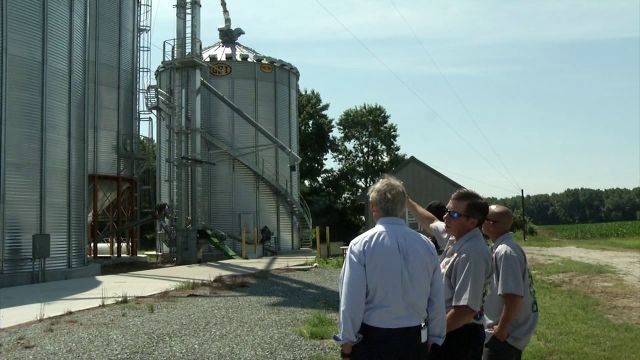 Like any business, farming can have its own unique set of challenges. It's why the Farm Credit System ("FCS") was created about 100 years ago.
FCS provides loans, leases, and financial services to farmers, ranchers and rural businesses across the U.S. plus Puerto Rico. Their mid-Atlantic branch specifically serves Delaware, Maryland, Virginia, Pennsylvania, and West Virginia.
To celebrate its centennial anniversary, the organization took some federal and business leaders on a tour of one of the local farms utilizing the program on Monday.
Through Farm Credit, we're told Ray Ellis, a Gumboro farmer, has been able to purchase more equipment for his property and more land in general.
Senator Tom Carper, who took the tour Monday, also notes Ellis' farm is more diverse than others.
"Here they raise corn, they raise chickens, they go around the peninsula collecting manure and turning it into a product to be sold," explains Senator Carper.
Senator Tom Carper tells 47ABC agriculture remains the number economic driver in the state of Delaware. Construction, tourism and retail follow close behind.