Dover Library hosts opportunity for local writers to grow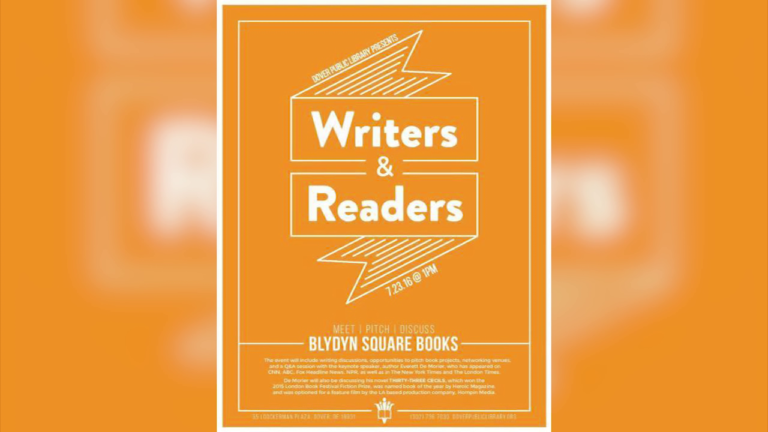 The Dover Public Library is hosting a free event for writers and readers to come together to talk writing, and the business of it this Saturday. The "Writers & Readers" event is being hosted by Blydyn Square Books, a Philadelphia based publishing company.
Publishers and editors will be on hand to give tips and advice to writers.  Keynote speaker Everett De Morier is a nationally recognized author our of Dover who says there are now more self published books than ever before.  He says in the days of emailing people to try to get your work out there, this event is different. "It's the opportunity to knock down those barriers where you can talk to an editor one-on-one talk to a publisher one-on-one."  De Morier adds that its a good networking opportunity to brainstorm where you can pitch ideas and talk to authors who have been through it before. 
The event will be held Saturday, July 23rd from 1-4PM. More information can be found by contacting The Dover Public Library at (302)-736-7030.