Boat registration fees raised to fund waterway projects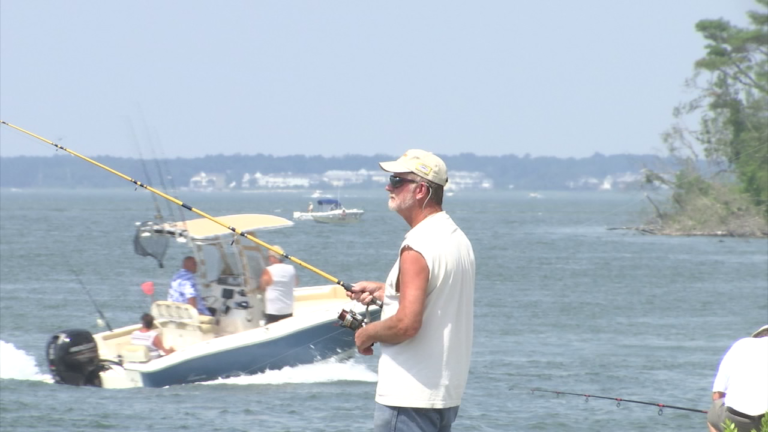 For the many Delaware boaters who hit the water each day, there's a lot to think about to stay afloat, including tides. Which is why Delaware legislators got together to come up with an idea on how to fund the state's waterway projects.  Senate Bill 261 was signed by Governor Jack Markell on Friday. The bill will double boater registration fees, in order to fund dredging and marker projects.
Senator Gerald Hocker, who is a primary sponsor of the bill, says "we had areas that they [boaters] could not even get out at low tide, and if they were already out, they had to wait for high tide to come back in."  Previously the projects were in hands of the federal government.  DNREC Secretary David Small says "as the corps of engineers budget has shrunk in this area, the responsibilities for maintaining more than 20 federal channels has fallen to the state."
Previously, the state did not have a dedicated revenue stream to handle the extra workload, the extra money from the registration fees will now handle some of the load. Governor Jack Markell calls the bill "a common sense" way to fund improvements that "everybody wants".
The bill is expected to bring in $1.3 million annually, but that's not enough to handle all of the projects in the waterways, officials call this measure a start to get the ball rolling.  Secretary Small says "this isn't going to solve problems overnight, but over time it will certainly help."
The fees currently range from $10 to $60, the bill increases the range from $20 to $120. The money is set to help jump start the dredging process after all the paperwork and contracts are finalized. Small says they hope to find a way to recycle the sediment in an environmentally friendly way saying "we're trying to be more innovative and creative, and maybe establish habitat with some of these sediments like what the corps of engineers has done in the Chesapeake Bay. They've actually built some islands in the bay that do create habitat".
The bill goes into effect in January 2017 when boat registration opens up.