91st Annual Pony Swim happened in Virginia on Wednesday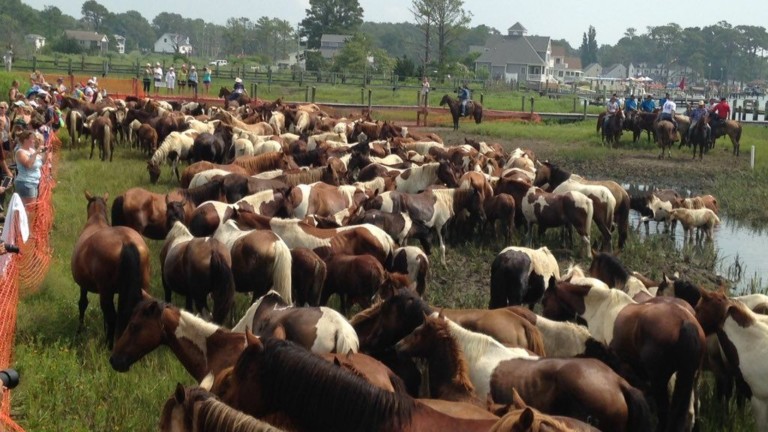 Thousands gathered in Chincoteague, Wednesday morning, for the 91st Annual Pony Swim.
47ABC's Lili Zheng was there all morning to report. She said that not even even the hot summer day, or slight drizzle earlier this morning, stopped the crowd from waiting hours to see the ponies.
It took less than ten minutes for roughly 150 ponies to swim across the Assateague Channel, just south of memorial park, to Chincoteague Island.
Roe Terry, a public information for Chincoteague Volunteer Fire Department, said pony which swam the fastest will be auctioned off ahead of tomorrow's raffle.
Lili reported that what started as a local event, has quickly drawn folks from all across the country.
ABC47 will have more on this story, Wednesday, in the 5:30 news hour.