Ocean city gets ready for 4th of July Weekend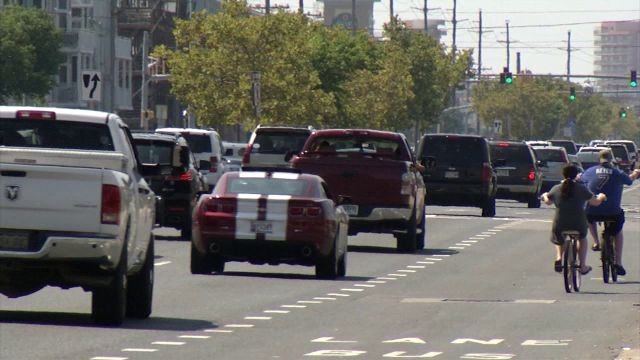 We could be headed for a record-breaking travel weekend, as 43 Million Americans are expected to travel this upcoming holiday- 900-thousand in Maryland alone and many of them are headed to the beach.
47 ABC spoke to an Ocean City spokesperson that said, the town is currently gearing up for an expected 300,000 travelers.
"When 4th of July is here you better get here early and stay late," said Jim Stark a 26-year attendee to the boardwalk's 4th of July festivities.
Getting there early is definitely a major key alert because the boardwalk's surrounding parking lots are expected to be completely full by 1pm. There will be "Park-and-Ride" services picking people up and dropping them off at designated spots for three dollars and $50 all-day parking options in the area as well. According to Triple A, one of the main reasons so many will be traveling this time of year, is relatively low gas prices. So, you can expect traffic delays as well.
"We were here last year and it gets busy but it's a lot of fun," said Maura Bergeson and Dominique Martino Ocean City residents who also work on the boardwalk.
Additionally,  police and public safety are all on board to service the areas needs for the entire holiday weekend.