Maryland leaders converge on Ocean City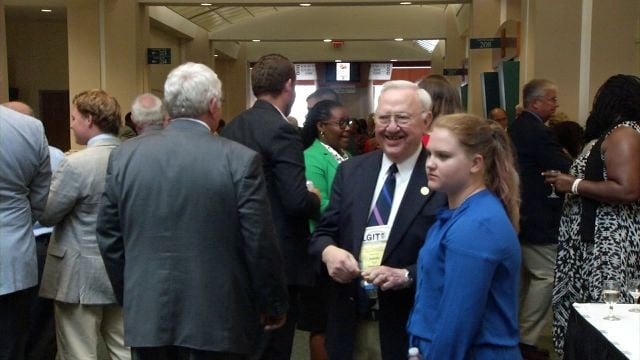 Elected officials from all over Maryland gathered in Ocean City for the Maryland Municipal League's Annual Convention a chance for cities and towns to bounce ideas off one another.
"You have every secretary here, all the governors staffs here, all your legislators are here, you know local and municipal officials. I mean it's a one stop shop really. I mean from bottom to top to get projects underway," said Del. Carl Anderton D-38B (R).
It's a three and half day conference, wrapping up Wednesday, during which Eastern Shore officials have been part of a wide range of seminars and discussions.
Salisbury City Council President Jack Heath telling 47 ABC his favorite class consensus and team building.
"As the head of the city council it's important that I get consensus for us to do our jobs efficiently," Heath said.
For Cambridge Commissioner Gage Thomas ideas on how to get the youth more engaged in the voting process.
"One of the most exciting sessions I sat in on was getting youth involved. There's actually a few municipalities in the state of Maryland that lowered their voting age from 18 to 16 and they first started by having initiatives to get young people involved in the community," Thomas said.
Regardless of which community it is officials tell 47 ABC there's a lot of overlap in terms of problems and solutions.
"Well we all have pretty much the same issues trash service, sewer service, dealing with local constituents, dealing with budgets, just the list is endless," said Lloyd Unsell, a city commissioner from Delmar.
Although the issues may be the same Gov. Larry Hogan wants to hear about them.
"I spend all day today walking around the convention and I'm going to do it here tonight talking with them because we want to know what can we do to help you and your town," Hogan said.
Hogan continued on to say that's what the convention is for to learn best practices, discuss different problems and if possible find ways the state government can help.