International skimboarding competition held in S. Delaware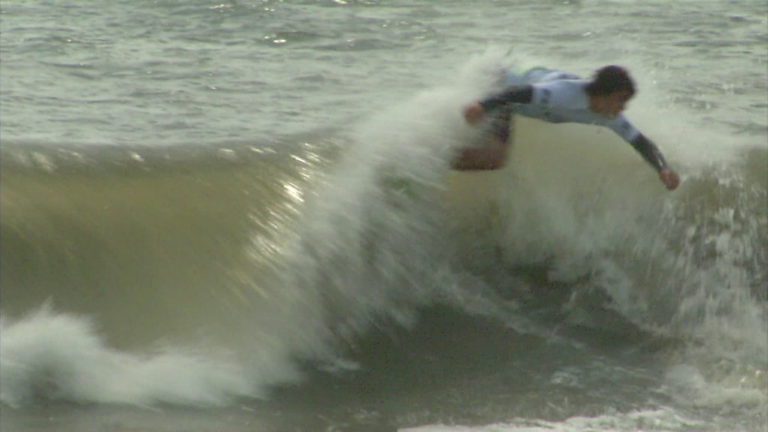 The South Side shoot out took place at the Idian River Inlet over the weekend, and both local amateurs and international pros hit Delaware's beaches for the pro/am skimboarding competition.
Men and Women from ages 6 years old and up brought their skimboards out in the shadows of the Indian River Inlet Bridge.  Amateurs showed their stuff in front of the crowd in heats averaging about 10 minutes long, judges scoring from the beach.
The pros were also in town, including skimmers from both coasts and even Central and South America represented by Mexican and Brazilian athletes.  47ABC caught up with Jason Wilson of Alley-Oop Skimboarding who was sponsoring the event, who says Delaware has well known beaches in the skimboarding community. "Skimboarding has a lot of deep roots here in southern Delaware." Wilson says "it's been done around here for I'd say 40-45 years we have really good shore break " which are waves that break close to the shore, he continued, "so it kind of puts us on the map as a good location to go skimboarding".